Stone Fight On! Pale Ale
Proud partner of USC Athletics
STYLE
Pale Ale
ABV
5.5%
IBUs
24
AVAILABILITY
SoCal Only
Image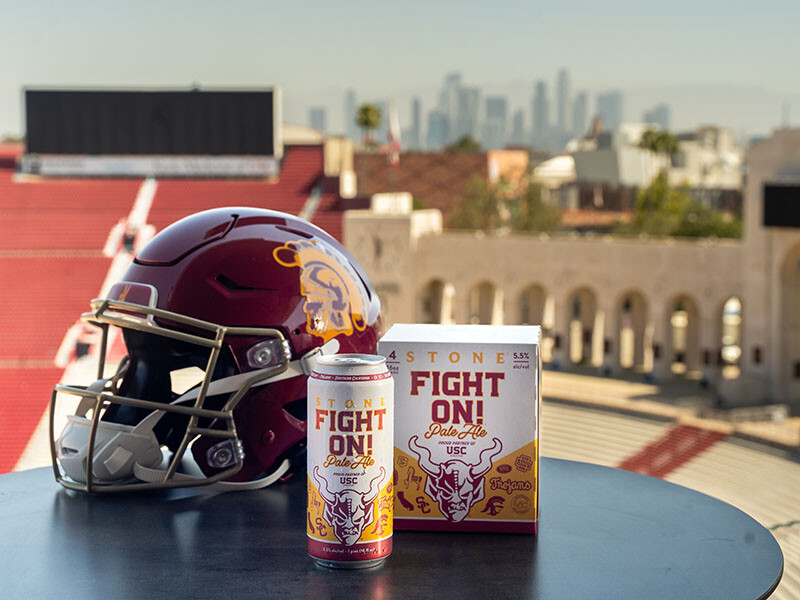 Image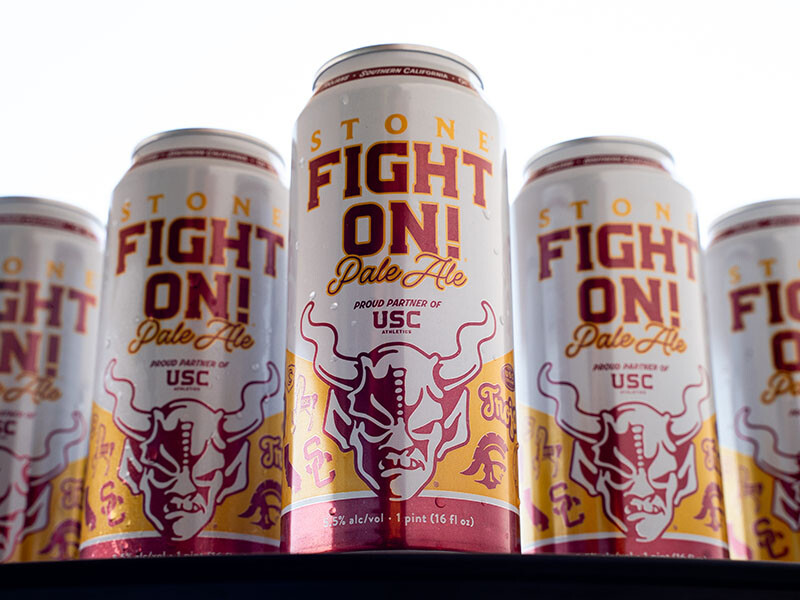 Image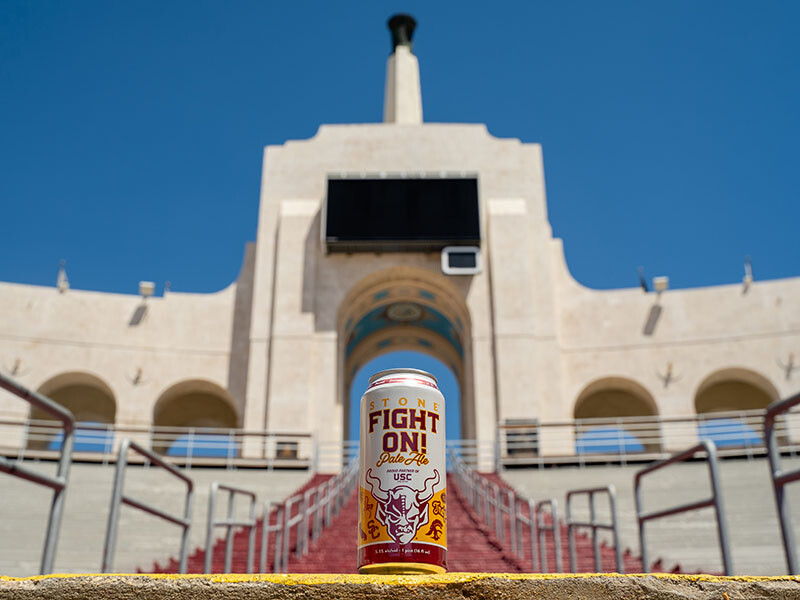 The perfect companion for the beach, the tailgate or cheering on the Trojans
With a balanced blend of hops and a deep golden color as vibrant as the Southern California sunshine, this quintessential SoCal pale ale is brewed to be the perfect companion for the beach, the tailgate or cheering on the Trojans. Best enjoyed while holding a can in one hand and raising a V for victory with the other. 
ABOUT THIS BEER
Release Date
August 15, 2023
Tasting Notes
Featured Hops
Cascade, Cashmere, Amarillo & Citra
Flavor Profile
Tropical hop flavors of pineapple along with grapefruit and cantaloupe, complemented by biscuit and honey from the malt.
Palate
Light body and light bitterness.
Appearance
Light golden color with little to no haze.
STAY INFORMED
Be the first to know about new beer releases & all things Stone.
(Plus something special for your birthday every year.)