Sure, Stone Smoked Porter is delicious by itself. No question. But it's also pretty damn tasty with some artisanal vanilla bean ice cream in it. Hordes of Bistro-goers agree that our Real Beer Float made with Stone Smoked Porter and Niederfranks Vanilla Bean Ice Cream is out of this world. That's exactly how Stone Brewer Laura Ulrich got the idea for Stone Smoked Porter w/ Vanilla Beans. Around the time our Bistro first opened, Laura tried a Real Beer Float and had an epiphany—you know, the old light goes on above the head moment. "I don't really like ice cream," said Laura, "but I tried it and it was like nothing I'd ever had, and I said 'I bet vanilla beans would be amazing in a cask of Smoked Porter.'" Laura presented her brilliant idea to our Head Brewer, Mitch Steele, and he agreed to try it. It was difficult to achieve the right beans-to-beer ratio at first, but our brew crew has nearly perfected it. "At first the vanilla beans were pretty potent," said Laura, "so we cut back. We've cut back ever since."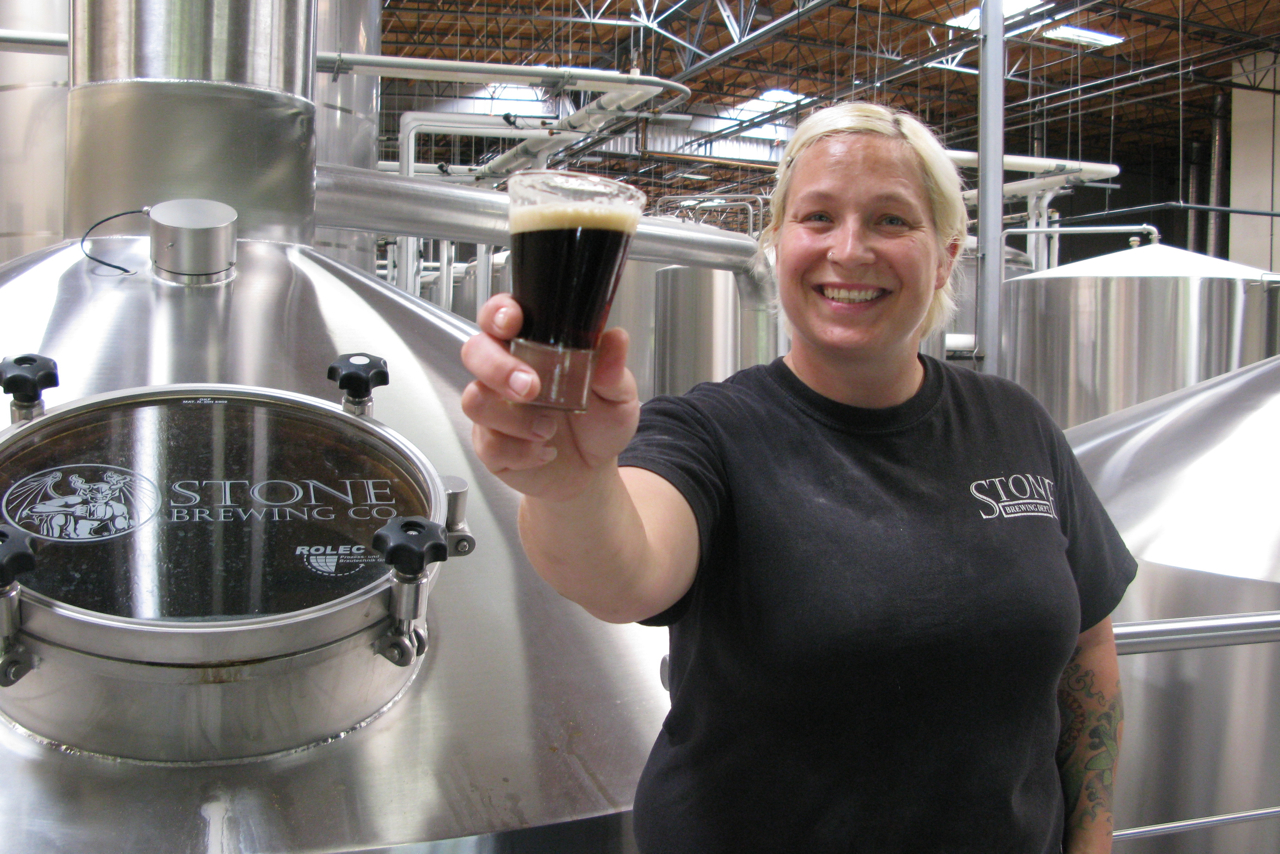 Stone Brewer Laura Ulrich with her prized creation
Laura used to get the vanilla beans for the brew from our Bistro kitchen. She would show up on the Bistro's back porch like a poor stray brewer and beg for a few vanilla beans. Our kind kitchen crew obliged her for a while, but as the beer became more popular they finally told Laura to get her own vanilla beans. So she lined up a distributor, and the rest is history.
Thinking of adding vanilla beans to your homebrew? It's super easy. Think of it like brewing a tea with vanilla beans and tossing it in your brew. Here's how we do it: -    Slice the beans down the side w/out slicing the whole bean in half -    Open the beans and scrape out the goo -    Cut up the leftover bean shells -    Boil the goo and diced shells in water -    Let it cool to the proper temperature and add it to your brew!
So why did Laura want to add vanilla beans to our Smoked Porter? Why fix it if it ain't broke? "I think it's just a little more rich," said Laura. "The C02 with the vanilla beans just has that old school flavor to it—that flavor that you remember as a kid growing up and having a root beer float."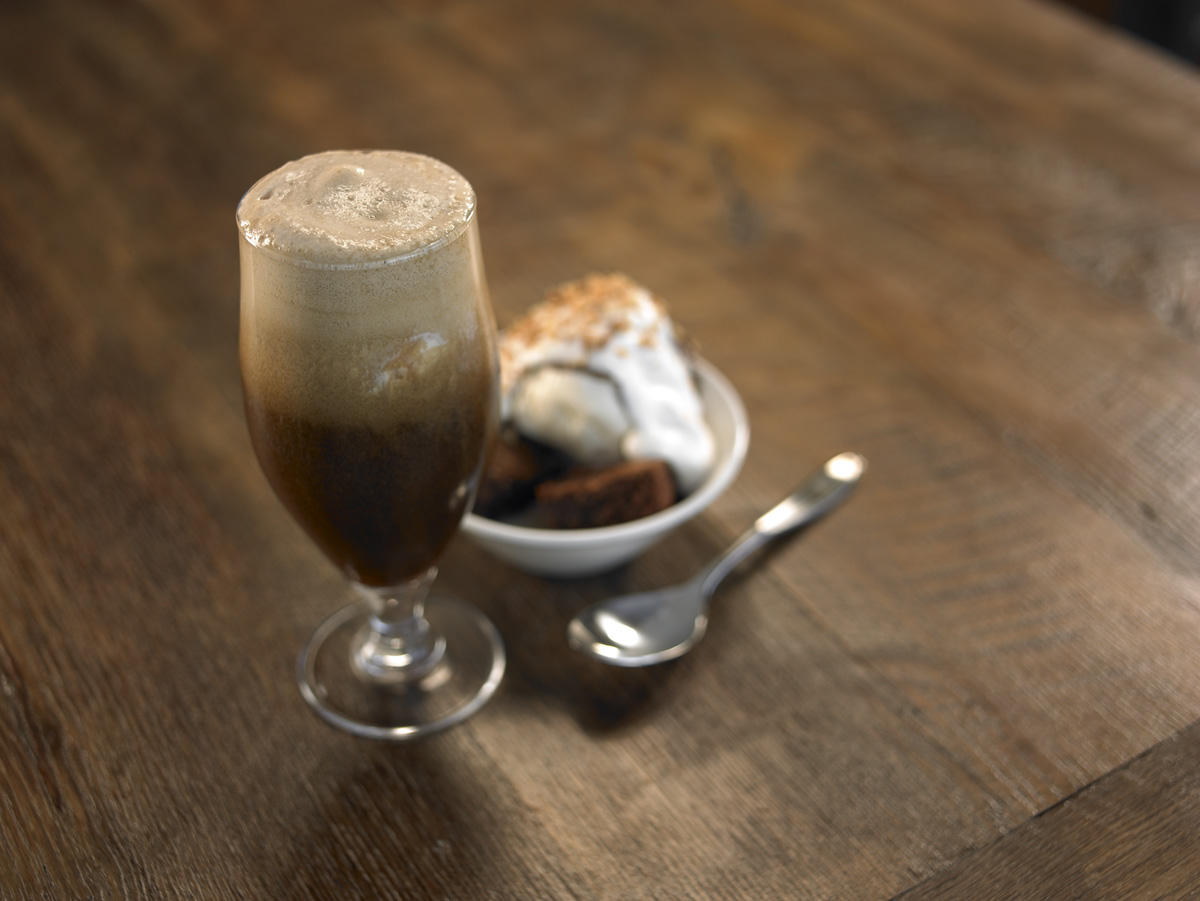 Stone Smoked Porter Real Beer Float
Whatever your reason for enjoying Stone Smoked Porter w/ Vanilla Beans, be it nostalgia for a past era of roller-skating waitresses and root beer floats or plain old gustatory indulgence, you won't be disappointed. Stone Smoked Porter w/ Vanilla Beans is only available on special occasions in the Bistro and in the Stone Company Store for growler fills. Check out our growler fill schedule to see when it will be available again, and follow @StoneStore on Twitter for advanced notices on growler fills and Twitter-only specials.