To the casual observer, our newest collaboration beer may be perceived as an attempt to make a statement about gender equality in the brewing industry. How could someone not think that? After all, we're no strangers to making statements through the ale medium and, c'mon, we went and tapped two of the country's best female brewers—Tonya Cornett from Bend, Oregon's 10 Barrel Brewing Company; and Megan O'Leary Parisi, the fermentation mastermind behind Washington, DC's highly anticipated Bluejacket. We get it, but honestly, the only things we were looking to secure when getting these two into our brewhouse were beer smarts, creativity and enthusiasm, and these two brought all three in sudsy spades! Need proof? Well, we've got it, and it goes by the name 10 Barrel/Bluejacket/Stone Suede Imperial Porter.
https://www.youtube.com/watch?v=PzcjAVN6etg
When coming up with the base style for this beer, Stone Brewmaster Mitch Steele happily took a back seat to his partners in crime (oh, wait, Crime is another Stone beer altogether…maybe you've heard of it). Through the technological magic of email exchange, Cornett and Parisi decided to go with a chocolatey, higher alcohol porter as their dark, rich canvas, thinking it would be just right for the autumnal season in which it would be released. Additionally, Cornett wanted a beer she would be able to cellar and enjoy for years to come. Knowing what we know now, it's not surprising that this would be a beer and a brewing experience she would want to revisit. As it turns out, she's a long-time fan of Steele and very much relished the opportunity to collaborate with both him and Parisi.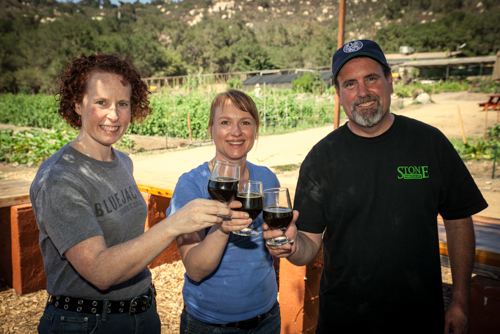 The collaborators (left to right): Megan O'Leary Parisi, Tonya Cornett and Mitch Steele
Cornett first met Steele when he meandered up to her brewery's booth at the Great American Beer Festival (coming up this week in Denver, Colorado—check it out!) to taste her beers. She admits to feeling star-struck in that moment, but has since come to regard Steele as the mortal (albeit an immensely talented mortal) he is as well as a good friend and colleague. She feels the same way about Parisi, who she also met during GABF as a fellow beer judge. According to Cornett, she and Parisi are both strong-willed perfectionists and, thus, hit it off immediately. Their similarities, particularly when it comes to brewing techniques and recipe development, came through big-time in this collaboration.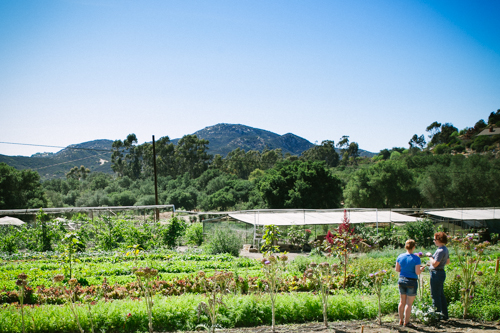 With the beer style selected, it was time to push further to make something truly special. Parisi decided an ideal way to do that would be by infusing ingredients indigenous to where the beer was brewed. Steele and Cornett figured they could put their faith in Parisi's idea. After all, during the year-plus she spent establishing Bluejacket, she was a frequent collaborator with breweries all across the nation, creating style-bending, themed and just plain delicious brews with the likes of Cigar City Brewing, The Bruery, Devil's Backbone Brewing Company and Pizza Port, to name but a few. That leap of faith was handsomely rewarded. The trio brainstormed to come up with a trio of unique local ingredients that made for a taste profile unlike any porter they'd previously encountered.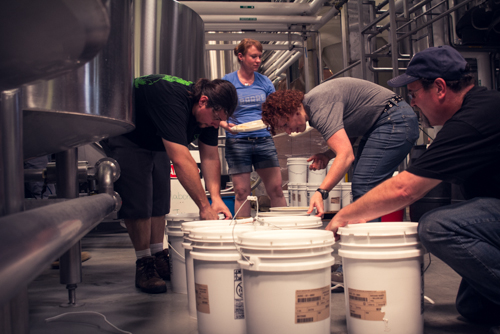 An earthy sweetness comes through courtesy of avocado honey, a sugar source that couldn't be any more Californian, while floral notes and tantalizing aromas are brought into play by jasmine and calendula flowers. Both those varieties of flora were sourced from our very own patch of SoCal soil, Stone Farms, mere miles from our Escondido brewery. It doesn't get much more local than that, and the flavors of the place we call home really come through. It's a testament to the experience and expertise of these brewers, who were able to balance rather subtly flavored ingredients against what could have been a dominating-to-the-point-of-eclipsing base beer.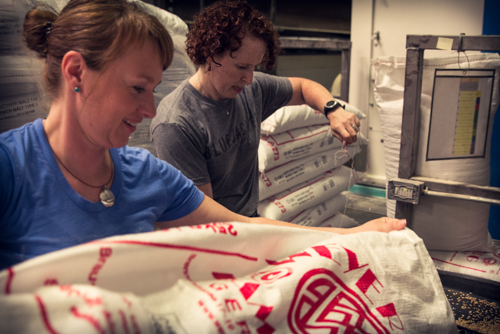 Of course we support the work of the Pink Boots Society and others working to tear down barriers for women in the beer industry. That is both a noble and necessary mission. However, rather than simply pairing up female fermentation specialists together and focusing on their gender rather than what they bring to the table as brewers, we feel a beer of this quality and complexity better illustrates why gender makes zero difference in the brewing arena. There's just no arguing with good beer, and that's what we bring you with our fourth and final Stone collaboration of 2013. Drink up! (But do remember to go the Cornett route and lay down some of this tasty concoction for future enjoyment!)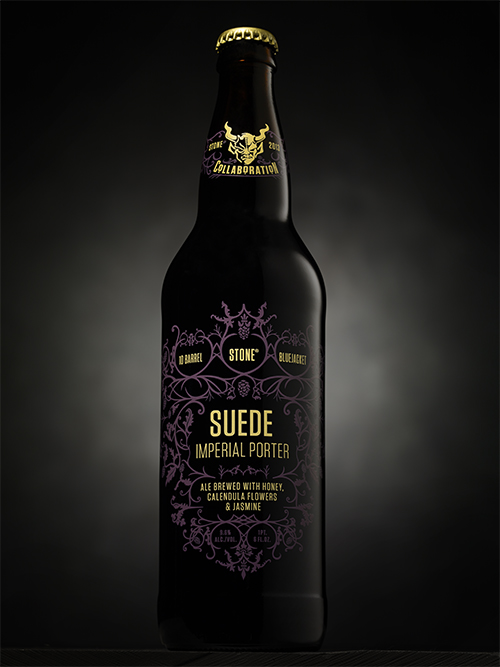 Vital Stats ABV: 9.6%
IBUs: 50 Availability: Limited22-ounce bottles and draft, beginning October 7
Hops Bill: Magnum and Sterling
Distribution: AK, AL, AZ, CA, CO, CT, DC, DE, FL, GA, IA, ID, IL, IN, KS, KY, LA, MA, MD, ME, MI, MN, MO, MT, NC, NE, NH, NJ, NM, NV, NY, OH, OR, PA, RI, SC, TN, TX, VA, VT & WA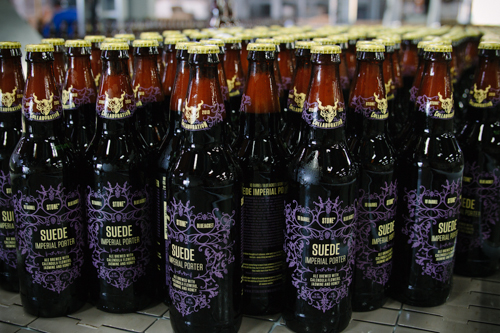 Tasting Notes provided by Brewmaster Mitch Steele
Appearance: Pours deep brown with a rich tan head.
Aroma: Immediately floral, with notes of cocoa and coffee. As the beer warms, the honey aromas become more pronounced.
Taste: Jasmine and honey hit the palate first, followed by the traditional cocoa and coffee flavors that are expected in an imperial porter. The floral character is balanced by a moderate level of fruitiness.
Palate: The beer is incredibly smooth and luscious. "Suede" is the perfect name!
Overall: This was such a fun collaboration. Megan first brought forth the idea of an imperial porter, which we all immediately agreed to, and Tonya provided the malt bill. From there, we decided to add some ingredients from Southern California. The avocado honey provided a very rich, intensely floral flavor. The addition of the honey and jasmine reminds me of Southern California summers, while the calendula flowers hail from Stone Farms and bring a nice floral note and hint of bitterness. I'm very pleased at how well these flavors came through in the finished beer.
Suggested Food & Cigar Pairings provided by "Dr." Bill Sysak
Appetizers: Blue cheese-stuffed mushrooms, peach and prosciutto crostini, lamb lollipops, rosemary-roasted cashews
Soups/Salads: Beef stew, Waldorf salad, chili con carne, spinach salad with cranberries and balsamic dressing
Entrees: St. Louis-style ribs, mushroom and spinach lasagna, liver and onions, mole over stuffed poblano peppers
Cheeses: Rogue River Blue, Fiscalini Bandage Wrapped Cheddar, Willamette Valley Farmstead Gouda, Carr Valley Billy Blue
Desserts: Tiramisu, chocolate-covered strawberries, vanilla ice cream, crumb cake
Cigars: Illusione MJ12 Maduro, Gurkha Cellar Reserve, Jaime Garcia Reserva Especial, Padrón 1964 Anniversary Series Exclusivo Maduro