We've said it time and time again—one of the most rewarding aspects of being in the craft beer biz is engaging with fans who are not just proponents of ours, but fellow appreciators of high quality beer. Like us, our fans help to spread the good word about what good craft beer is all about. That pushing forward of information and education about a superior quaffable medium has been extraordinarily apparent in the engagement and interaction inspired by our über-fresh, über-hoppy Stone Enjoy By IPA.
Shipped out the same day it's bottled and branded with a 35-day consume-by date, Stone Enjoy By IPA was created to illustrate the importance of consuming fresh beer in order to enjoy its flavors to the fullest. With the dawning of each batch comes the opportunity for fans to vie for Stone Enjoy By IPA to return or debut in their region by emailing us or using hash-tags (#EnjoyBy #CityOrState) to interact via social media. Each email or hash-tag mention goes down as a "vote" which we record and use in determining which regions will receive a future release of Stone Enjoy By IPA. This process is essential for us in that we need to ensure this fresh beer makes it to markets where it will absolutely, positively be consumed well before or by the close of the 35-day window. Any bottles that aren't sold within that span are removed from shelves. Of course, if it were possible to ship everywhere, we would, but logistically, it's downright impossible. So, we appreciate the support of our fans in helping us determine where this beer will be consumed in the manner it was meant to be. But there's more to it than the voting aspect. What we've been elated to see is how our fans have used the hash-tags to preach the gospel of fresh beer and, even better, help each other out by letting other fans know where to get a taste of this crisp, bold, piney delight. Instead of buying up as many bottles as possible and keeping the whereabouts of Stone Enjoy By IPA to themselves, numerous fans use the hash-tags to inform fellow beer lovers where they can find the beer, touching on another of our favorite things about the craft beer culture—camaraderie. These active, vocal craft beer enthusiasts are opening a dialog, helping each other and, in the process, spreading the edict to DRINK FRESH AND NOW! We couldn't have hoped for anything more when conceiving Stone Enjoy By IPA and thank you all, especially those who really took things to the next level by speaking loud, proud and often. The following are five fans who showed up on our radar the most during the Stone Enjoy By 12.21.12 IPA wave: MegJumpTweets (680 posts, Dallas-Fort Worth, TX), scottallan1963 (562 posts, Worcester County, MA), elareau11 (124 posts, undisclosed location, MA), pwsoldier (108 posts, San Antonio, TX), shannon_j (105 posts, Dallas, TX).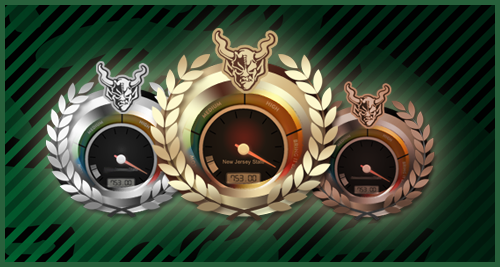 Thanks in large part to the aforementioned evangelists, three regions rose to the top of the list. In fact, the top market yielded the highest number of emails and mentions for a single market since we started the Stone Enjoy By IPA program. That sum—3,626—was turned in by the Lone Star State. Turns out, everything is bigger in Texas, including, apparently, a thirst for hops. Coming in second was the great state of Massachusetts. This very "green" (read: hoppy) beer should fit in exquisitely in the land of the Green Monster. And the bronze goes to Missouri. The Show Me State showed us a ton of determination, jettisoning to the front of the pack early on, before being overtaken. At least they still have bragging rights stemming from the St. Louis Cardinals' defeat of the Texas Rangers in the 2011 World Series. Two baseball references in a row—is it time for pitchers and catchers to report soon? For a full tally from the Stone Enjoy By 12.21.12 IPA round, check out the official Stone Enjoy By IPA web page. So, how did these three states bring home the beer, and why are certain people successful? What was once something determined by email votes has evolved into a mostly social media-driven beast. While fans can only vote once via email, all hash-tag mentions are counted, encouraging the conversations that have sprouted to support our fresh beer initiative. To those who say, I don't have a Twitter, Facebook, Google+ or Instagram account, we say: get one. Numerous fans have set up accounts strictly to pursue this beer and spread the word and, as illustrated above, it's worked! By now, you may be wondering why are we telling you how best to go about this when the voting is all over? Answer: Because the next wave of this phenomenal beer—Stone Enjoy By 02.15.13 IPA—is scheduled to be packaged and shipped on Friday, January 11, meaning another wave of engagement is about to begin and we want everyone to have the knowledge and tools at their disposal to make a solid bid. The following are the markets that are in contention for Stone Enjoy By 02.15.13 IPA… -  Arizona: #EnjoyBy #AZ -  Oregon: #EnjoyBy #OR -  Idaho: #EnjoyBy #ID -  New Mexico: #EnjoyBy #NM -  Virginia: #EnjoyBy #VA -  Washington: #EnjoyBy #WA -  Philadelphia, PA: #EnjoyBy #PHL -  Pittsburgh, PA: #EnjoyBy #PITT -  Sacramento/Lake Tahoe, CA: #EnjoyBy #Sacramento or #LakeTahoe -  Washington, D.C.: #EnjoyBy #DC Don't see your city, state or region, but want to? Hit up social media with #EnjoyBy #YourStateOrCity. Who knows…your neck of the woods just might be on top of the list for the next Stone Enjoy By IPA roll-out. Thanks to you, Stone Enjoy By IPA is here to stay!