When Stone's co-founder and original brewmaster, Steve Wagner, set out to brew our company's first beer, he led with his love for the old English standard—pale ale. This was a common style among the small but rising number of American microbreweries at the time; however, Wagner decided early on that Stone Pale Ale would be anything but common.
https://www.youtube.com/watch?v=Mn6sIJzp84c
While enamored with the caramel notes brought out by English Crystal Malt in traditional pale ales from across the pond, Wagner also saw the potential for inserting vibrant hop presence, and the opportunity to create something both special and enduring. In doing so, he aimed to up the bitterness with a hop that brought forth both the earthiness common in English varietals as well as the citrus notes becoming so lusted over on the West Coast, thanks to contemporaries like Sierra Nevada, Pizza Port and Blind Pig Brewing Company. A hop that had just burst onto the scene, Ahtanum, proved the perfect enhancer.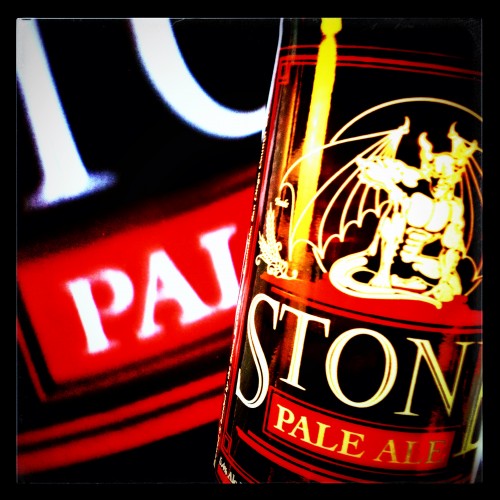 Wagner combined the upstart varietal with spicy, Alpha-rich Columbus hops, and the rest is history; a nearly seventeen-year history of both turning drinkers on to the glories of craft beer and happily ushering them through a decade and a half of quality quaffing with solid, reliable flavors that continue to differentiate Stone Pale Ale from the rest of the large and ever-growing pale pack. Learn more about our original beer and Wagner's soft spot for it in our new video.
With your thirst for knowledge sufficiently piqued, check out our newly revamped Stone Pale Ale webpage and find out even more about the beer that set Stone down a long road paved with creativity and lined with earthy, fruity, piney botanical goodness.