It was born in 1996 within the humble, rented (strategically near Pizza Port) Solana Beach condo of Stone Co-founder Greg Koch; a 99%/1% collaborative effort between Koch (the one percent in that equation) and fellow Co-founder/original Brewmaster Steve Wagner. Before Stone sold a single beer, the duo spent countless hours experimenting with a wide array of recipes in search of a brew worthy of becoming the world's first taste of Stone Brewing Co.
Such status was tough to live up to, and plenty of trial beers fell short, but when Koch and Wagner first tasted Stone Pale Ale, there was no question in their mind that it was the one!
https://www.youtube.com/watch?v=UKXXDPFx-hU
Maltier and more full-bodied than most American pale ales—not to mention tons hoppier than most beers at the time—it was a bold direction to go with the only beer in a fledgling portfolio. There was no proven market for a beer like Stone Pale Ale, so it was risky. Many accounts Koch called on tasted the beer and looked at him like he was crazy for thinking anybody would want to drink something so assertive. He was laughed out of a number of bars, pubs, taverns and eateries, but through it all he and Wagner never gave up on Stone Pale Ale. They had faith in the beer and their favorite thing about it was that it was so different from other beers in the mid-nineties suds landscape.
That faith was further bolstered by the fact Pizza Port owner Vince Marsaglia saw fit to put the first-ever keg (and thousands of subsequent kegs) of Stone Pale Ale on at his brewpub. Those were big-time bragging rights and proof that people who really understood craft beer would, in turn, understand Stone Pale Ale and Stone Brewing Co.'s overall brewing approach.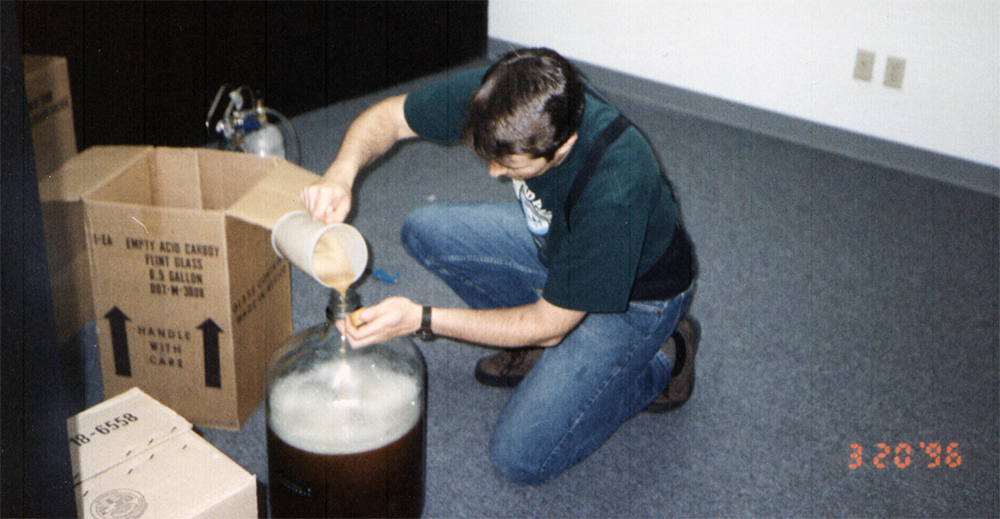 That theory proved legit. Behind a rising number of business owners willing to embrace more than fickle, fizzy, yellow macro-lager, Stone Pale Ale found platforms upon which to shine and, a year later, Stone Pale Ale became San Diego County's first-ever brewed and bottled beer (first appearing in 22-ounce bottles in June 1997 before making it into 12-ounce six-packs in the spring of 1998).
It's been a steady favorite of our fans over the past 18-plus years amid an ever-changing craft beer landscape. However, everything has a lifespan; nothing is forever. Not even Stone Pale Ale. The same spirit of providing drinkers with something bolder and cutting edge that led to this beer's creation has led brewers across the country to similarly up the flavor and vibrancy of their beers. That has led to evolving tastes among people who drink craft beer and a thirst for hoppier beers. That's true of us as well, and, honestly, Stone Pale Ale doesn't hit our palates with the same poignancy that it once did. That's not the experience we endeavor to provide to our fans, so we decided in early 2014 that it was time to change things up.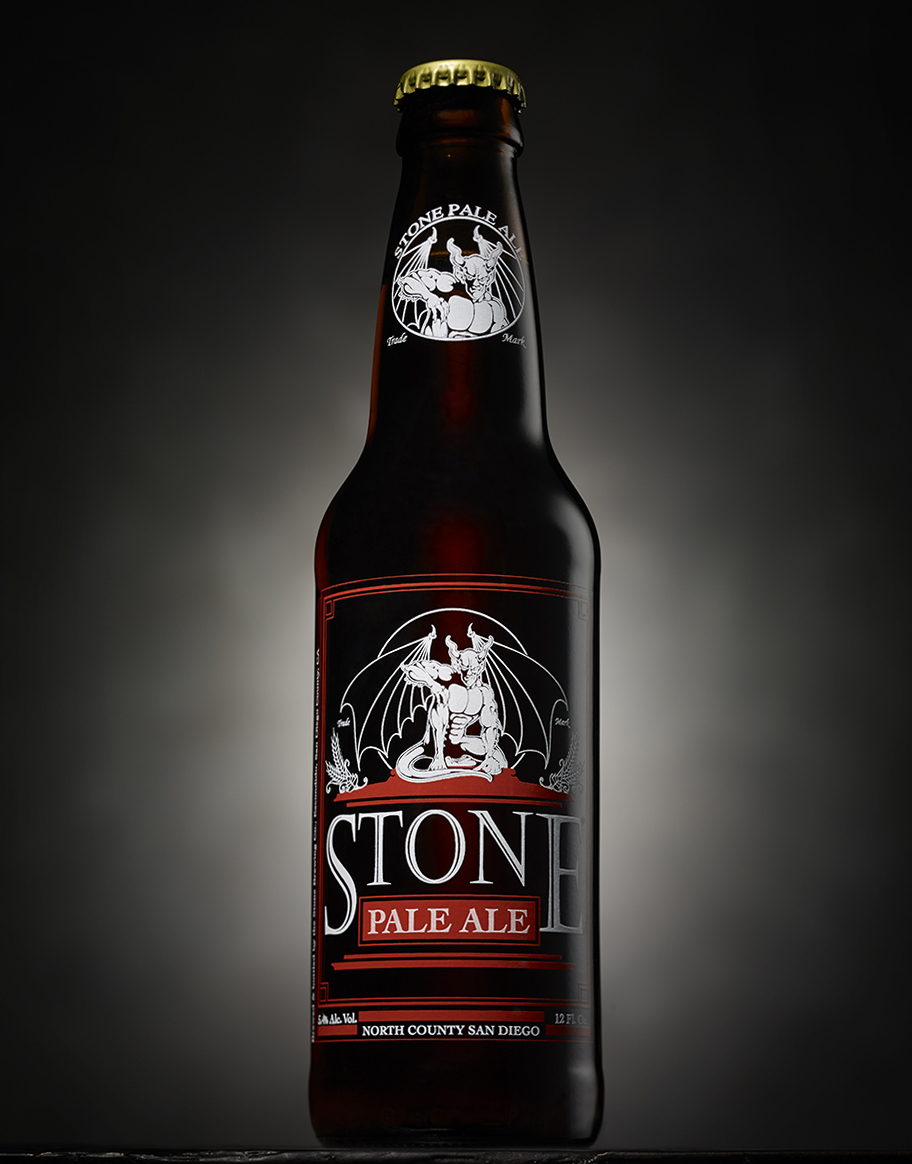 A year ago, we challenged current Stone Brewmaster Mitch Steele to come up with an updated version of Stone Pale Ale. We're not quite ready to spill the hops regarding details. To be honest, we're still making some final tweaks to the recipe. But suffice it to say, it'll be something new and in keeping with the direction our brewery is headed. And, if the invigorating effect it has on our taste buds is any indication, it'll be a beer you'll be happy to make the acquaintance of.
So, join us in most honorably discharging Stone Pale Ale, the beer that helped to build Stone Brewing Co. to what it is today, and ushering in a new era of bold, forward-thinking beer signaled by the upcoming arrival of Stone Pale Ale 2.0.