Do I attend a grandiose meet-the-brewer dinner, an outrageous vertical tasting, a one-time only beer release or a massive total tap takeover? From November 2 through 11, this will be the sort of daily dilemma plaguing beer enthusiasts as San Diego Beer Week saturates America's Finest City. With hundreds of events and 10 days to take it all in, we realize advanced scheduling is a must. Submitted for your calendaring pleasure is the full slate of SDBW events taking place at Stone Brewing World Bistro & Gardens.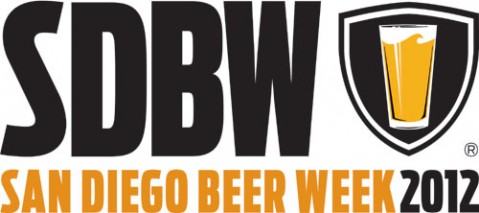 Rare Beer Breakfast Friday, Nov. 2 | 9 am–12 pm Why ease into Beer Week when you can go heavy straight out of the gate? Load up on a buffet of innovative, farm-fresh breakfast fare from chef Alex Carballos that's worthy of pairing with extraordinary beers procured by from across the globe by our own "Dr." Bill Sysak. Robustly stocked omelet and crepe stations will provide traditional early morning sustenance alongside creative soon-to-be-classics like OAKED Arrogant Bastard Ale braised pork belly, and spicy fried Korean BBQ chicken and waffle tacos. Sampler Flight: Avery Immitis Barrel-Aged Series No. 9, Fantôme Magic Ghost , Mikkeller Beer Geek Brunch Weasel (Calvados Edition), North Coast Grand Cru Twentieth Anniversary Ale, Vicaris Tripel-Gueuze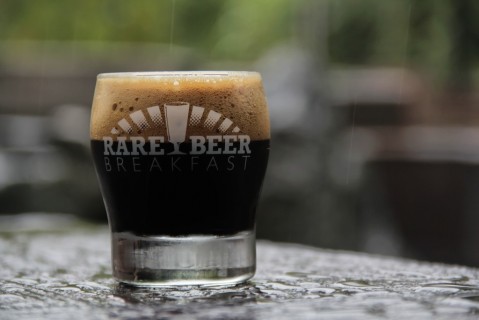 Sour Saturday Saturday, Nov. 3 | 11 am–11 pm Imagine the Bistro bar drained dry and refilled exclusively with pucker-inducing sour beers. Now, stop dreaming and revel in the fact that, for one special day, this will be a reality...well, almost. We can never disconnect the lines to some of our fans' favorite liquid assets, but we're putting on plenty of tart and tasty liquid goodness. Gueuzes and lambics and Flanders reds…oh my. More like, oh yes! Sit back and stay a spell. This line-up will make for a very special session. Sampler Flight: Bear Republic Tartare, Craftsman Sourdough, Lindemans Faro, Mikkeller Spontanwildstrawberry, The Bruery Provisions Series Tart of Darkness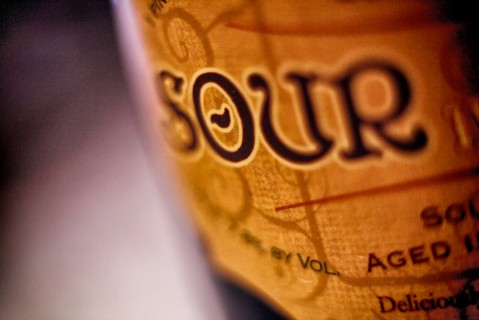 Ultimate Beer & Chocolate Sunday, Nov. 4 | 2–4 pm Satisfy your sweet tooth and yearning for top-tier beer in one fell swoop. The "doctor" is in. Yes, you read those air quotes correctly. "Dr." Bill Sysak is rolling out a dectet (10, that is) truffles from our pastry chef Tony Martin that will be synced with craft beers offering the perfect confectionary compliment or contrast. Sampler Flight: Dieu du Ciel! Route des Épices, FiftyFifty Totality Imperial Stout, Ken Schmidt/Iron Fist/Stone Mint Chocolate Imperial Stout, 2010 Stone Old Guardian Barley Wine aged in Bourbon Barrels
Firestone Walker 16th Anniversary Release Party Sunday, Nov. 4 | 5–8 pm Widespread camaraderie fuels the success of the craft brewing industry. We love having friends in the biz, especially when those compatriots come by bearing gifts in the form of kegs of awesome beer. For this event, Firestone Walker Brewing Co. brewer Sam Tierney will be playing the role of deliverer and guest of honor, bringing along several specialty beers from his acclaimed Paso Robles stomping grounds including the highly coveted (and insanely delicious) Firestone Walker XVI Anniversary Ale. Sampler Flight: Firestone Walker XVI, XV, 14th and 13th Anniversary Ale; Firestone Walker Bravo; Firestone Walker Rufus; Firestone Walker Velvet Merkin
Beer U: Craft Brewing in San Diego Monday, Nov. 5 | 7–9 pm Relive your college days with beer and a side of education. We're not talking some post-kegger early morning lecture made bleary by fizzy yellow beer overload. Beer evangelist Ken Wright will orate on the history, growth and utter coolness of the San Diego craft beer scene while serving up some of the local industry's classiest quaffs. Sampler Flight: Ballast Point Dorado Double IPA, Lost Abbey Saints Devotion, Monkey Paw Monkey Gose with Tart Cherry, Stone Cali-Belgique IPA aged in Red Wine Barrels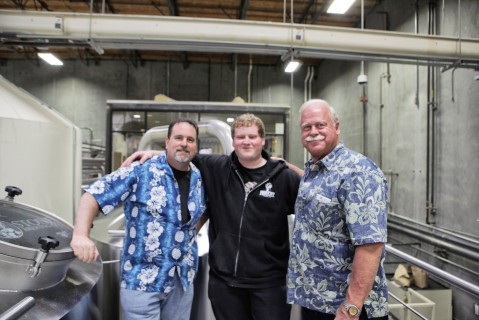 (l-r): Stone brewmaster Mitch Steele, Brandon Sieminski of Iron Fist and homebrewer Ken Schmidt in our brewhouse during their minty fresh collaborative brew session.
Iron Fist / Stone Brewmaster's Lunch Tuesday, Nov. 6 | 12–2 pm The last time Iron Fist Brewing Co. brewmaster Brandon Sieminski stopped by our place, we put him to work on a collaboratively crafted mint chocolate imperial stout. This time, we're celebrating this artisanal wunderkind and our very own Mitch Steele, serving up a five-part gourmet lunch developed by chef Alex Carballo and in-house beery bon vivant "Dr." Bill Sysak where each course is paired with their beers. The best part...you're invited, too. We recommend canceling your afternoon plans. Sampler Flight: Iron Fist 2nd Anniversary Imperial Belgian Farmhouse Ale, Iron Fist Uprising, Stone Enjoy By 11.09.12 IPA, Bottleworks 13th Anniversary Ale by Stone Brewing Co.
12 Brewers, 12 Casks, 12 Mallets Wednesday, Nov. 7 | 5 pm–7 pm Every week, we have individual members of our brewing staff serve up specialty casks they craft independent of our everyday brewing efforts.  Thirsty fans will have the chance to meet 12 of our brewers and get full-flavored tastes of the pure essence of innovation when those craftspeople simultaneously tap a dozen unique casks. Sampler Flight: Stone Bastardized Bastard Ale w/American Oak & Chocolate Habañeros; Stone IPA w/Palisade Hops, Apricots & Chili Peppers; Stone Ruination IPA w/Grilled Pineapple; Stone Sublimely Self Righteous Ale w/Bitter Chocolate, Macadamia Nuts, Cinnamon, Cloves, Vanilla & Chipotle Peppers
Beer Dinner with Cascade Brewing Thursday, Nov. 8 | 6:30 pm–9 pm Getting a taste of rare or out-of-market beers can be wonderful and painful at the same time. Once you've had a taste, you want more, but there's none to be had. We feel that way about the incredibly complex sours from Portland, Oregon's Cascade Brewing Co. We wanted more of what they've got; not just for us, but for all of you. The lure of chef Alex Carballo and company's exquisite farm-to-table cuisine persuaded Cascade master blender Preston Weesner to head south for the autumn with bottles of unique tart creations (otherwise only available at his home base) for "Dr." Bill Sysak to have his way with. Sampler Flight: Cascade Cinnamon Quad, Cascade Diesel 2012 (Chocolate Version), Cascade Figaro, Cascade Shrieking Violet Blueberry, Cascade The Dankness
Five Years of Four Stone Beers Friday, Nov. 9 | 11 am–11 pm Beer is not wine. The Earth doesn't dictate the quality of its ingredients, rendering each year's vintage different from a quality standpoint. Brewers can engineer beers to be high quality every year. That said, there are differences—some intentional, thanks to additional flavor enhancers, and others brought on by particularly active (or particularly lazy) yeast strains. Examine such variances via five-year vertical tastings of four Stone beers. Sampler Flight: Double Bastard Ale, Stone Imperial Russian Stout, Stone Old Guardian Barley Wine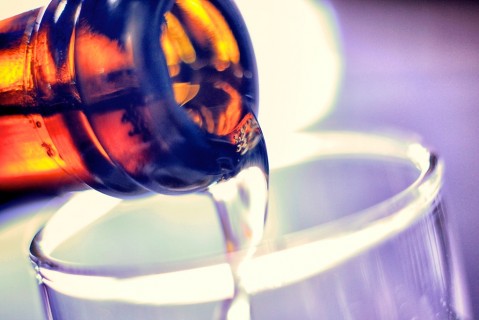 Saison Saturday Saturday, Nov. 10 | 11 am–11 pm Few beer styles offer as wide-ranging flavor profiles from iteration to iteration as saisons. Taste for yourself when the Bistro bar puts on nearly two-dozen local, domestic and international farmhouse ales. It's a Franco-Belgo-inspired tap takeover of colossal magnitude. Sampler Flight: Anchorage Love Buzz Saison; Dupont Avec Les Bons Voeux 2009, 2010 and 2011; Evil Twin/Stillwater/Stone Perfect Crime Smoked Black Saison, Fantôme Pissenlit, Logsdon Seizoen Bretta
---
...BUT WAIT! THERE'S MORE!...A LOT MORE!
---
It would be beyond arrogant to believe that one location (even one as well suited for convivial beer connoisseurship as Stone Brewing World Bistro & Gardens) could satisfy all a San Diego Beer Week reveler's wants and needs. Knowing this, we're doing what you'll be doing—venturing out to spots throughout the county to bring the best we have to offer, our beers and the talented people who make them all that they are, to our fans. Join us for a pint (or several) around town.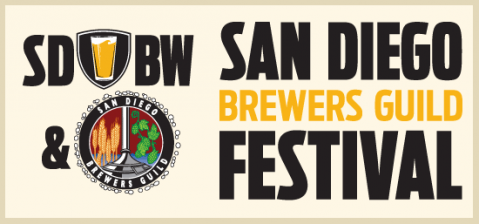 San Diego Brewers Guild Festival Saturday, Nov. 3 | VIP Session: 1–5 pm, General Session: 2–5 pm Port Pavilion at Broadway Pier | 1000 North Harbor Drive One of the best events of the entire year, this festival brings us and all of our fellow San Diego brewing brethren and sisteren together to showcase the incredible array of beers being produced by our county's 50-plus operating brewhouses. Each year it gets bigger and better and we're proud to be a part of it. Do as we'll be doing and spend an afternoon sampling the fruits yielded by the craft brewing capital of the country. Participating Brewers: Mitch Steele, Jeremy Moynier, Steve Gonzalez, Kyle Carney & Hollie Stephenson, including a performance by our band - the Flocculators! Beer Garden Sunday, Nov. 11 | 12–3 pm The Lodge at Torrey Pines | 11480 North Torrey Pines Road Craft beer will once again be raised to luxurious new heights at this unofficial closing ceremony for San Diego Beer Week. Head out for plate after plate of gourmet offerings from some of San Diego's most notable chefs built to pair with local brews from across the county, including Paul McCabe from La Valencia hotel, who will be creating a dish to pair with OAKED Arrogant Bastard. Or, if you can't get a ticket, head back to the Bistro and help us polish off all those leftover sour beers and saisons we're sure to have on-hand! For information on the other 40-plus off-site events Stone will be participating in throughout San Diego County, check out our San Diego Beer Week calendar.