Representing our part in an international Craft Brewer Exchange Program with our friends at BrewDog, our Brewhouse Supervisor Jeremy Moynier is jumping on a plane for Scotland today. We'll be getting BrewDog's Lead Brewer, Stewart Bowman, in return. Both brewers will spend two weeks getting their boots wet and learning the ins and outs of each other's domain. "I'm excited to go," said Jeremy. "I'm looking forward to brewing on a smaller scale again and seeing how those guys do things. The Metric System should make things interesting." Jeremy isn't all work and no play. He said he's also looking forward to pubs, food, scotch, sight-seeing, and traveling with his girlfriend, Andrea, who is meeting up with him after his two week stint at BrewDog to enjoy a bit more of the continent before flying back home on Thursday, November 12. Jeremy did express some hesitation about the weather. "Martin Dickie (BrewDog Brewmaster) said the weather in Scotland is 'pretty miserable' right now. You know that when a Scot says the weather is miserable it's going to be BAD." Stewart, on the other hand, gets to escape the misery to sunny San Diego and bask in our laughably mild 70-degree Fall weather (just watch, he'll probably complain about the balmy heat).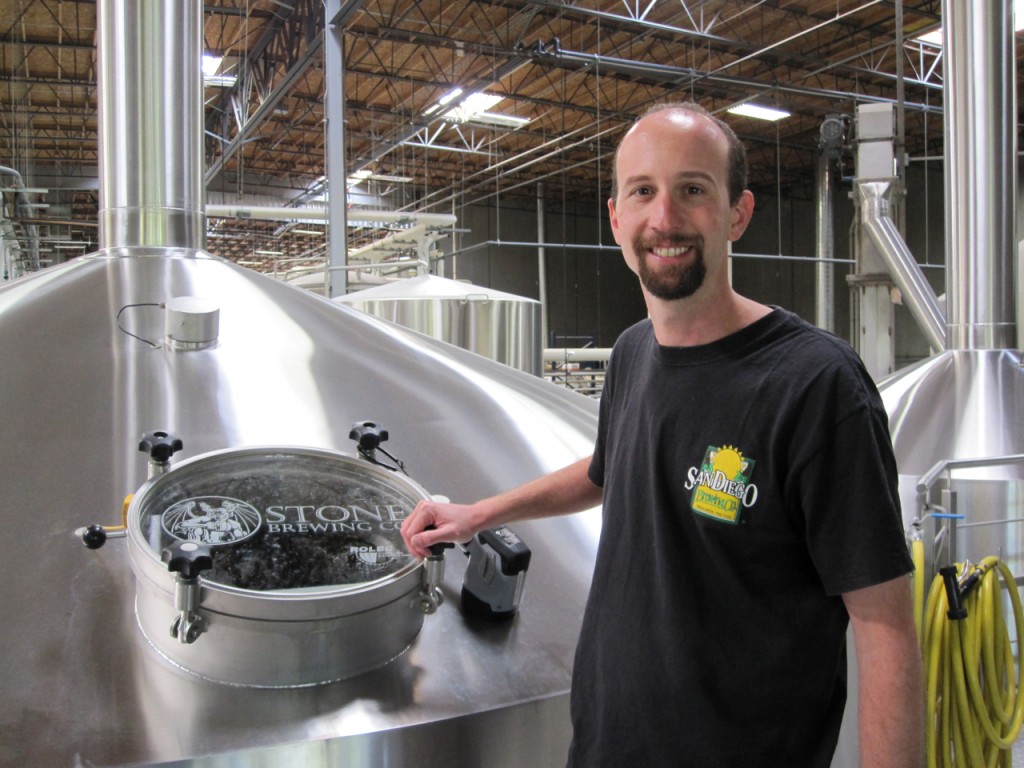 Stone Brewhouse Supervisor Jeremy Moynier
The weather isn't the only thing Stewart will enjoy when he flies in on Saturday night. He'll also enjoy two weeks of Stone boot camp where he'll better acquaint himself with brewing on a larger scale and perhaps glean a thing or two from our "we mean business" approach to brewing. He'll also get a chance to learn from our mistakes and hopefully help BrewDog avoid some of the growing pains associated with rapid expansion. "I'm really excited about the opportunity to come over to Stone and work with some of the masters of the US craft brewing scene," said Stewart. "I can't wait get in there and help make some of the beers which have been so inspirational to all of us kids over at BrewDog."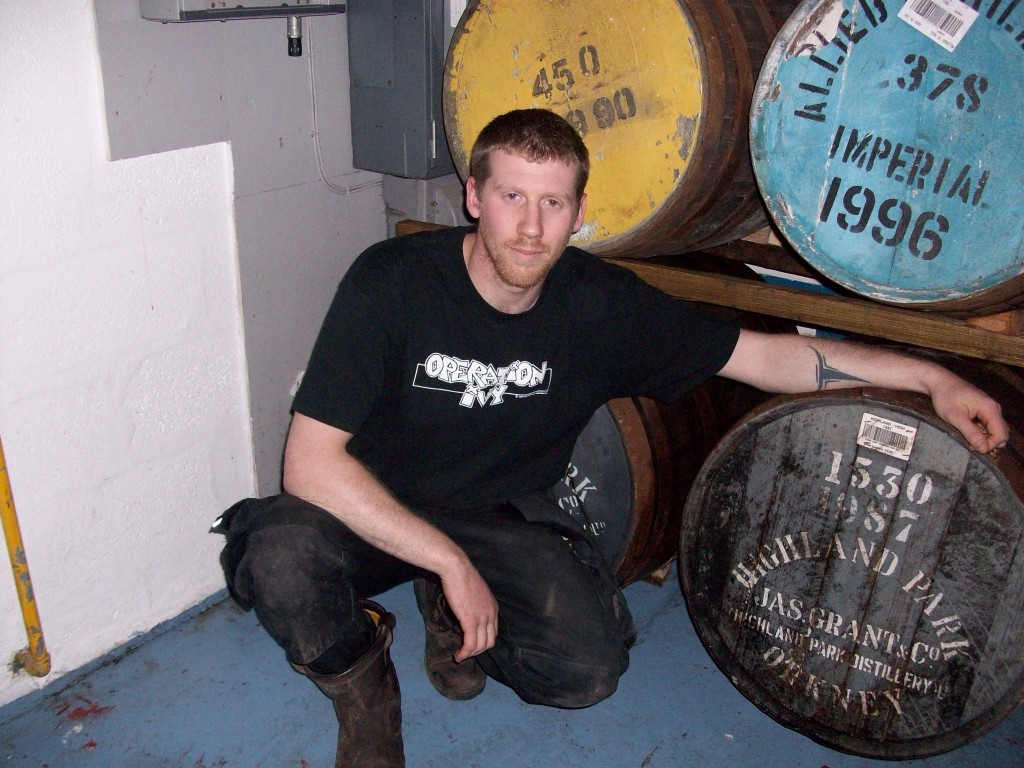 BrewDog's Stewart Bowman cozying up to a lovely cask of bashah maturing with tayberries
We don't plan on letting the guys at BrewDog show us up with their hospitality; it's our mission to show Stewart a damn good time. Unfortunately, he'll be returning to Scotland right as San Diego Beer Week is revving up, but that won't stop us from treating him to the time of his life in one of the most vibrant brewing scenes in the world. If you see him out around town you can help us out. Buy him a beer and show him that San Diego is where it's at. Between that and the weather—and the beer of course—he may not want to leave. -Matt Steele