10. GEEKED OUT ONCE AGAIN AT HOP-CON 3.0: The w00tstout Festival
No year would be complete without our celebration of nth-degree beer geekery over Drew Curtis / Wil Wheaton / Greg Koch Stone Farking Wheaton w00tstout. Award-winning comic-book cover artist Dave "The Reverend" Johnson created the bottle art for version 3.0 of this imperial stout brewed with pecans, cocoa, rye and malted wheat. Besides tasting the riches and hanging in a "hopcade" with other nerdy notables, actress/comedian Aisha Tyler and Teenage Mutant Ninja Turtles co-creator Kevin Eastman tapped their own beers—Stone Cold Fox and "It's Pizza Time!" respectively—for everyone in attendance to geek out over.
Image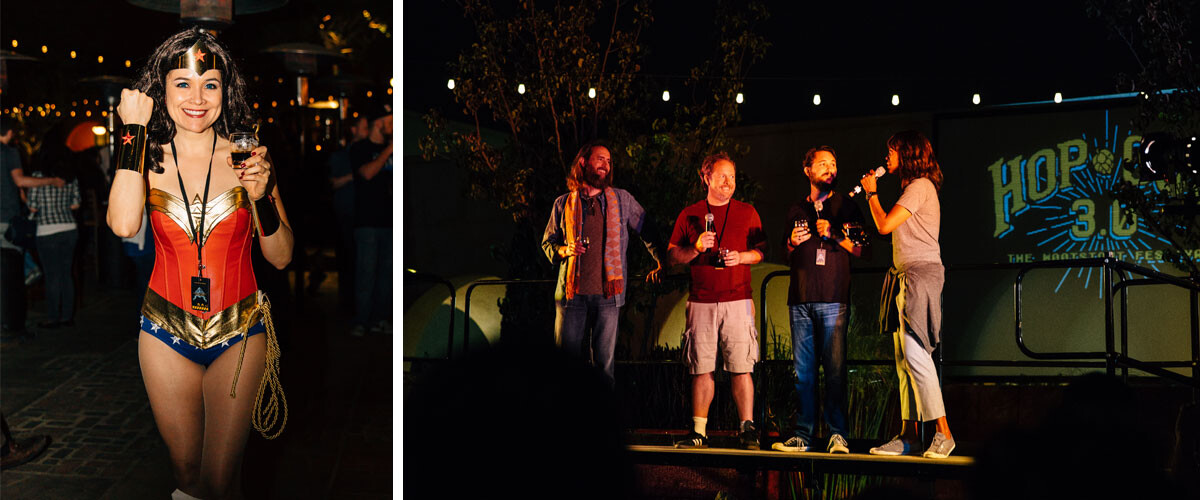 9. STONE RUINATION RECIPE UPDATE IGNITES A NATION OF HOP FANS
Recipe reformulations are tricky undertakings, especially when the beers involved enjoy fervent followings. Still, we weren't going to deny the opportunity for change. The new hop varieties we've gotten our hands on and techniques learned over the past few years prompted us to create a second incarnation of Stone Ruination IPA. To sum it up: by employing hop bursting, we added even more hop character to this massively hoppy beer—making Stone Ruination Double IPA 2.0 the second stanza to our "liquid poem to the glory of the hop."
Image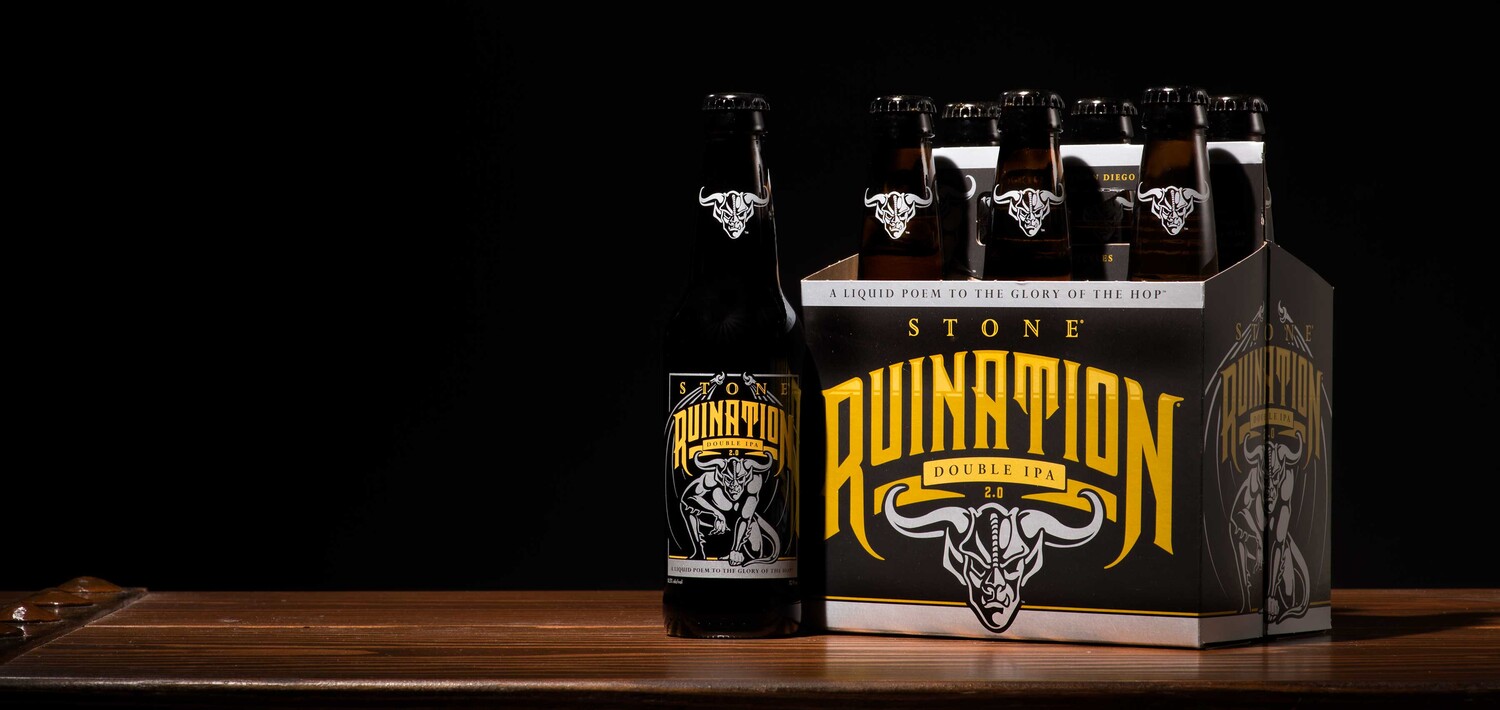 8. DELIVERED 1,000-BARREL FERMENTERS DOWN THE JAMES RIVER TO OUR NEW RICHMOND LOCATION
The Atlantic voyage of our brewery equipment, traveling from Germany to landing on the soil of our new brewery location, felt like the arrival of the Niña, Pinta and Santa Maria. It was also a promising sign that our East Coast brewery—Stone Brewing Co. - Richmond—would soon be up, operating and pioneering more hop territory.
7. LAUNCHED A GLUTEN-REDUCED BEER THAT LIVES UP TO ITS NAME
What exactly is gluten-reduced beer? It's delicious. Really. Stone Delicious IPA is an amazingly flavorful West Coast IPA that just so happens to include an enzyme that breaksdown and removes gluten, rendering gluten levels so significantly that the beer qualifies as a "gluten-reduced" ale per the FDA (U.S. Food and Drug Administration). So now nearly everyone can enjoy a deliciously hoppy IPA.
Image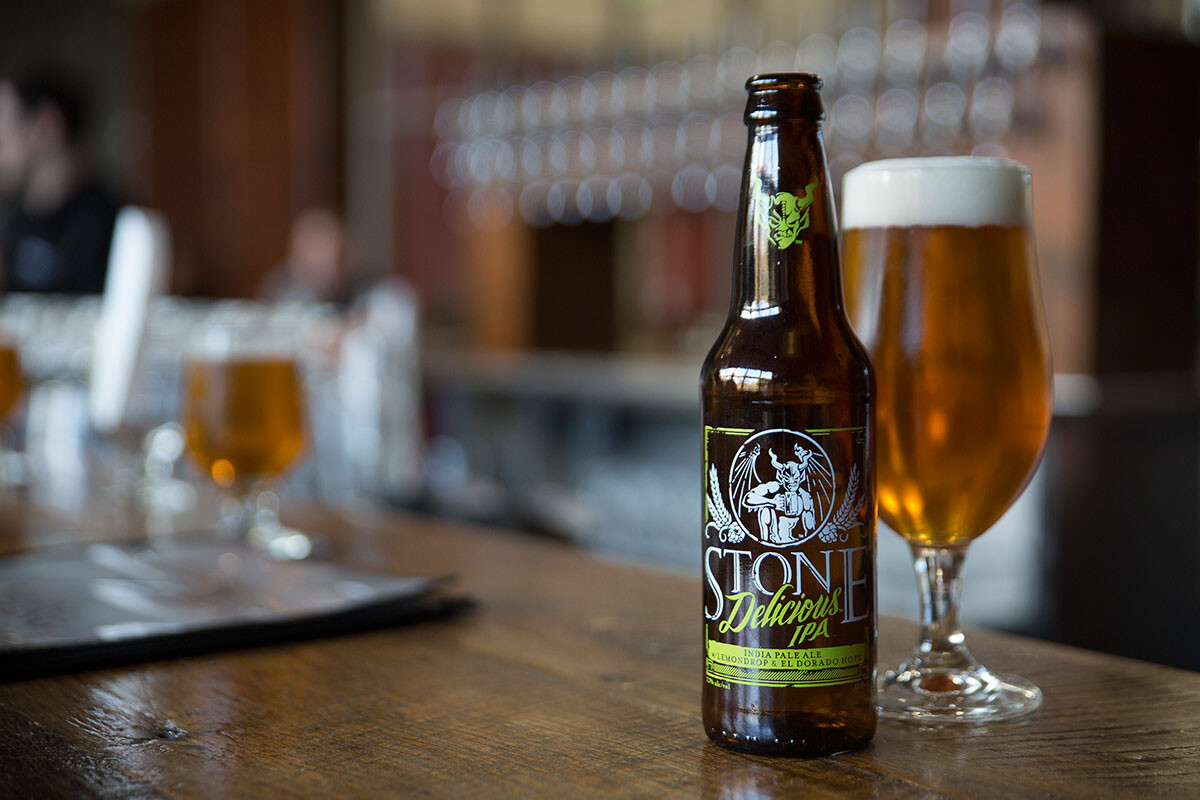 6. OVERHAULED OUR WEBSITE WITH MORE THAN A FRESH COAT OF PAINT AND BEER TRACKER SYSTEM
This Year of Construction didn't stop at breaking ground on new breweries. The Stone Brewing website underwent a series of design changes to enhance functionality and the fan experience, making it easier to discover new beers and remember old favorites. Now you can track online when all of our latest beer releases are projected to arrive in your area (thanks to our new innovative beer tracker tool that syncs with distributor information.) And the reworked Stone Beer and Event Finder simplify your hunt by showing you what beer is available at your local bottle shops, bars and stores.  
Image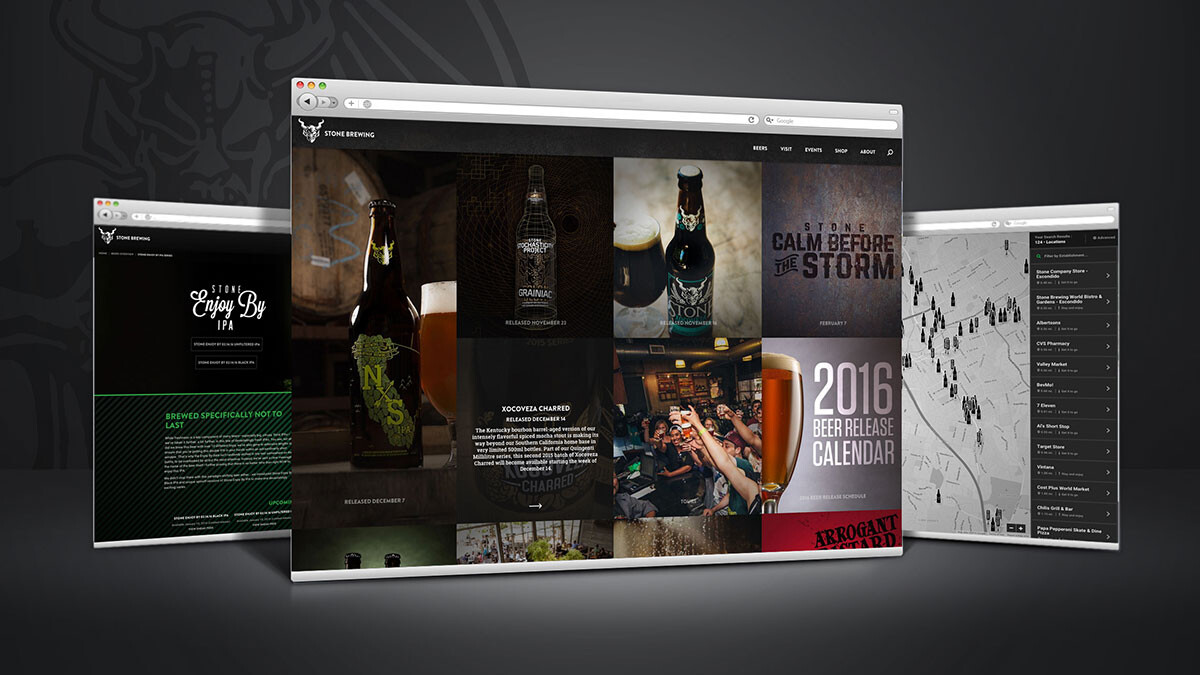 5. COLLABORATED WITH INDUSTRY ICON SIERRA NEVADA TO PIONEER AN UNIQUE BLEND OF IPA
You've probably noticed by now that the vibe in the craft beer industry is pretty different from most, with more focus on collaboration than competition. Sierra Nevada Brewing Co. has long been a brewery we look up to, so being able to make an experimental IPA with them using gin-infused bourbon barrels and rye whiskey barrels was an opportunity too good to turn down. The resulting Stone & Sierra Nevada NxS IPA is a special blend of dry-hopped IPA and barrel-aged IPA intended to make the Hop Coast proud and the rest of the nation hoppy.
https://www.youtube.com/watch?v=ojCoyBXX6Qk
4. ARROGANT BASTARD TURNS 18, INHERITS HIS OWN BEERS AND HITS THE ROAD
Now, now…before anyone flips a table: Arrogant Bastard beers were not discontinued. His bravado and bombastic behavior just wasn't working with our Stone persona anymore. So we thought it was best to set him free to do his own thing. OK, yeah, technically we kicked him out…but we didn't cut him off completely. We gave the Bastard full ownership of the Liquid Arrogance on his way out, and he still has access to our distribution channels. The only difference now is that he can play by his own rules…all via Arrogant Bastard Brewing Co.
https://www.youtube.com/watch?v=vN3Z4iBnLwA
3. THE SEARCH FOR NEW STONE CEO BEGINS
Fear not: This is by no means "bad" news (it's actually GREAT news for our fans). Greg Koch will continue to be the face and creative visionary of Stone Brewing. The incoming CEO will lead day-to-day operations and initiatives, freeing up our bearded leader to focus on more exciting projects, like StoneBerlin and our East Coast brewing hub in Richmond.
https://www.youtube.com/watch?v=U4Y7YNkuwjU
2. THE RETURN OF STONE XOCOVEZA MOCHA STOUT, THANKS TO MUCH APPRECIATED FAN DEMAND
Having such passionate fan enthusiasm for one of your beers is the best, warm and tingly feeling a brewery can have. For all of us who shed a tear when this Mexican hot chocolate-inspired beer ran out, we were thrilled to announce that Stone Xocoveza for the Holidays & the New Year would be back for, well, all the foreseeable holidays & new years!
Image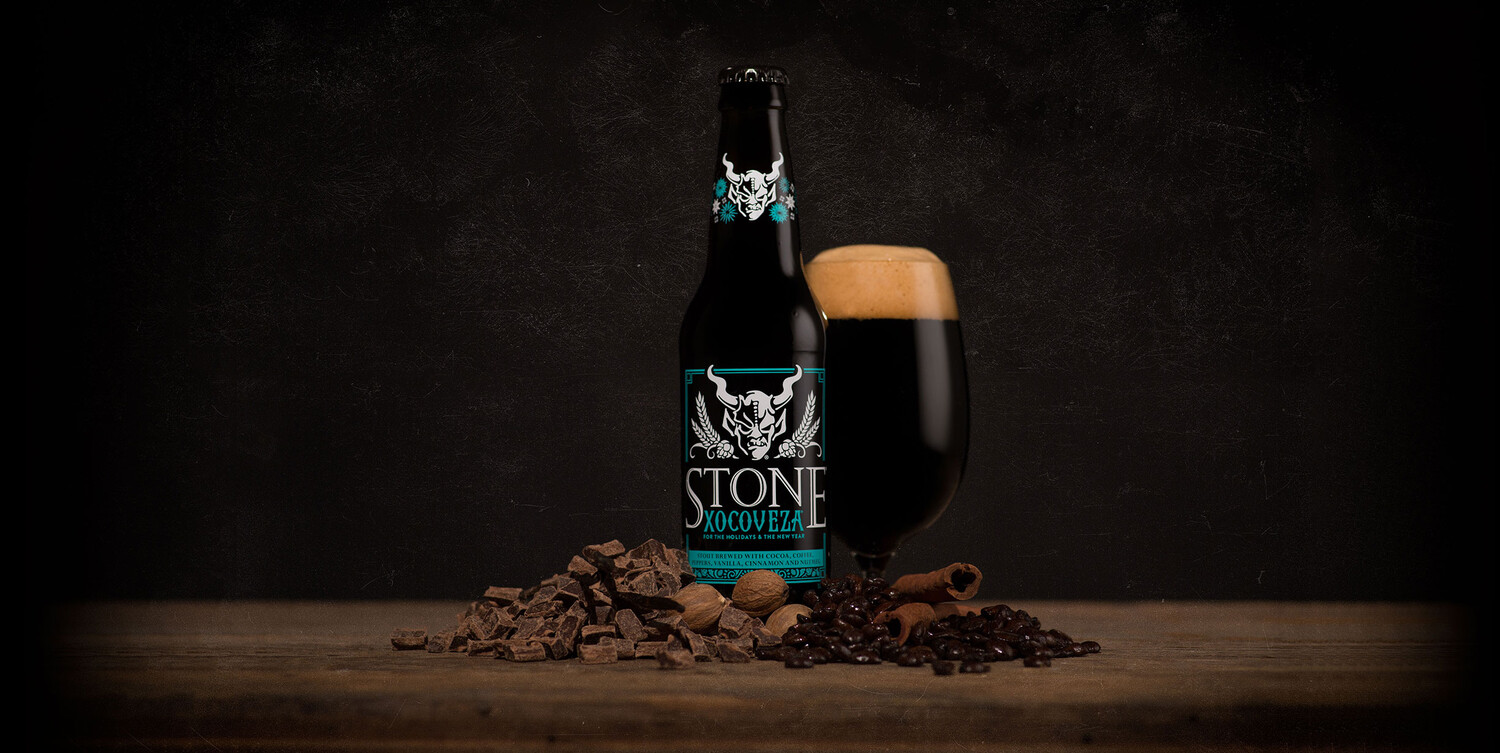 1. MADE CRAFT BEER HISTORY: TAPPED OUR 1st BERLIN-BREWED BEERS
On December 7, 2015, Stone Brewing further cemented its fate to become the first American craft brewer to independently build, own and operate a brewery in Europe. Establishing a brewery on the site of Berlin's historic Marienpark gasworks complex has been quite an endeavor, and although construction won't be completed until March, being able to share our first pilot brews with Europe was a momentous celebration for us. So, to all of our fans and supporters of Stone Brewing - Berlin here and abroad, we say: "Danke und Prost!"
Image