This is part 4 in a four-part series on barrel-aging beers
and Stone Brewing's barrel program.
Part 1 | Part 2 | Part 3 | Part 4
---
Over the past year, our Research and Small Batch Manager Steve Gonzalez has fielded questions from curious beer fans and homebrewers on the topic of barrel-aging and Stone's wood program. In addition to one last batch of his responses, we're also offering up a cool video spotlighting our Small Batch Brewing Team. They are passionate people with a wealth of experience that, as exemplified by this four-part blog series, is as refined as the beers their expert techniques produce. Get a glimpse of what makes these folks so awesome then take in one last burst of barrel-aging knowledge.
https://www.youtube.com/watch?v=m17f3jWD80M
Stone fan Kyle Tucker asks:
Stone tends to focus on higher ABV ales, IPAs, double IPAs, etc. Generally, barrel-aging is great for sour beers and stouts. What kind of results would be had from barrel-aging an IPA (which is generally better fresh), and would it be an option for your guys to have a barrel-aged Stone Ruination IPA, for example?
We aged Stone Ruination IPA in Bourbon barrels and released it as Batch 06 of our 2013 Quingenti Millilitre series. It was Batch 06 of the 2013 series. It was really good, but we probably won't do it again. All that hoppiness was a little more muted than fresh Stone Ruination IPA, but still present in that beer. It was aged for a very long 16 months. We experimented with the idea of dry-hopping it or blending fresh Stone Ruination IPA into it, but in the end, we decided it was better without any help. We have done very small-scale experiments with Stone Cali-Belgique IPA and Stone IPA aged in Bourbon barrels also. I didn't care for them, personally, and we won't be moving forward with that again.
The two of our IPAs that are amazing in barrels are Stone Sublimely Self-Righteous Black IPA aged in rye whiskey barrels and Stone Cali-Belgique IPA aged in red or white wine barrels. The SSRA had all that awesome orange and chocolate flavor combined with spice and vanilla from the spirt barrel. It was so good, we bottled it as Stygian Descent, Batch 01 of our 2014 Quingenti Millilitre series. I would like to try aging that beer in Bourbon barrels at some point and potentially try it in red wine barrels. It could work. Stone Cali-Belgique IPA in wine barrels is amazing. The Belgian yeast combined with native micro-flora from the barrel enhances the spiciness and fruitiness of that beer. The piney character of the hops in the beer melds with the fruit flavors and bitter tannin of the wine barrel to become something deliciously different.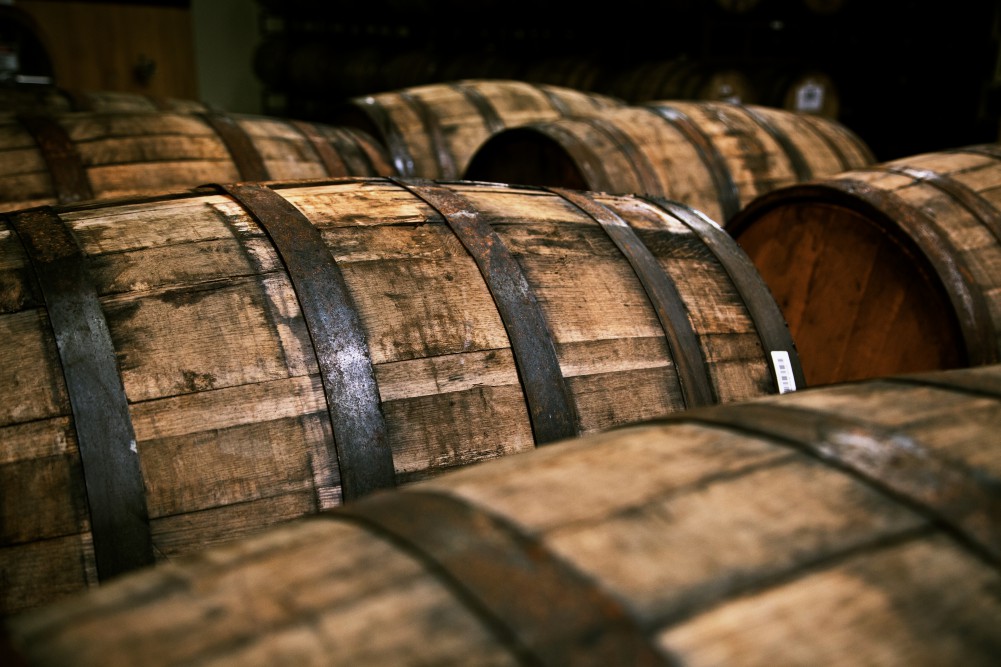 Stone fan Michael Piorunski asks:
Have you made an "all-California" barrel-aged beer with California malt, hops, yeast, water and oak?
I haven't considered doing that. We do use a lot of local ingredients and, certainly, California has a ton of wine barrel coopers, but malt might be tricky to get. We did make a beer called Stone Passion Project that was made with passion fruit from our own Stone Farms. That was a really cool and fun barrel-aged beer with local ingredients. The malt and hops were mostly Continental European, but the barrels were all from California wineries.
Stone fan Mike Upson asks:
I have it on good authority that there is a Bourbon barrel filled with StoneWall Ale continuing to age at your facility. Is that true?
If there is, I haven't seen it! We don't age very many of our beers for that long. The current record is 26 months. Maybe at some point in the future, we'll lay something down for an extended aging period as a sort of "liquid time capsule," but for now, we're not doing that. StoneWall Ale is now over its peak. It is still a pretty tasty beer, but if you have any left, I would recommend not saving it any longer.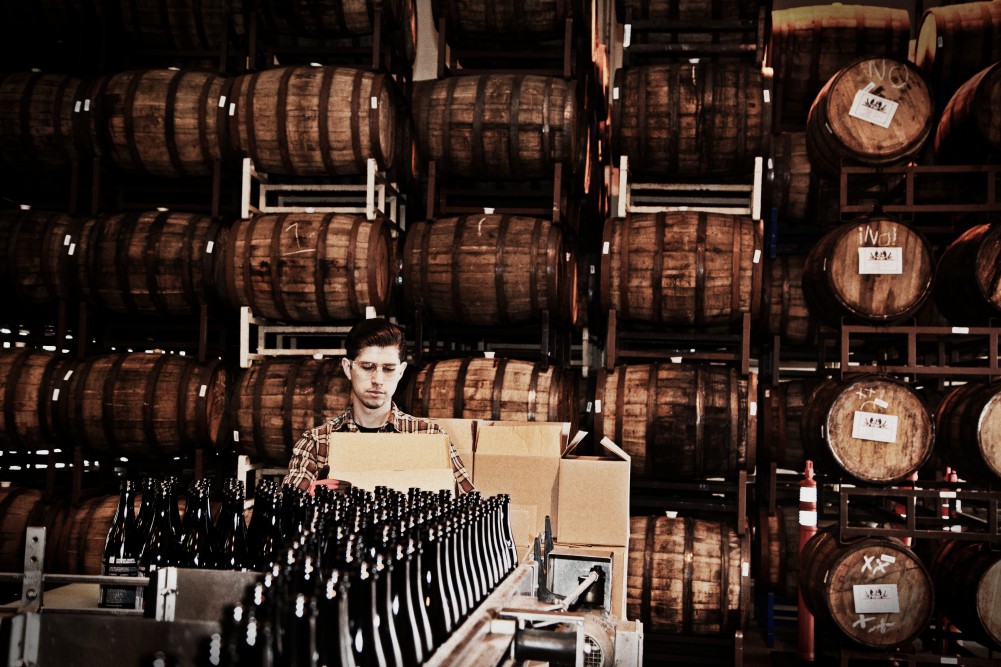 Stone fan Tim Oyer asks:
Is it possible to buy used barrels from Stone to use for homebrews? I'd kill to have a barrel from Crime or Punishment for my own attempt at a spicy treat!
We do not typically sell them. Once we are done with our barrels, we convert most of them into really cool chairs and benches for our Stone Company Stores, Stone Brewing World Bistro & Gardens restaurants and Stone Farms. We did add some beer to a used Crime (Lukcy Basartd Ale aged in Bourbon Barrels with incredibly spicy peppers added) barrel, though. Boy, it was still hot! Even with just that 3% remnant of Crime locked in the wood. I really liked it.