As you may have heard, we've got some big plans on the table (and in the ground.) The reason you may have heard this is that we had a special press day on Wednesday, in which we invited a group of journalists to join us on a tour of our ever-expanding operations.
Now that our friends in the media have had a chance to feast on the news, we're proud to announce this to you, our loyal blog readers, ourselves. Here's what we're working on (in chronological order of when you'll be able to enjoy them):
1) Stone Farms is 18-acres of beautiful farmland and oak-covered hills located just 8 miles north of our brewery in Escondido. After the previous operators of this local farm were forced to shutter, Stone stepped in to revive the farm. Under the experienced guidance of Mil Krecu, a founding member of the Tierra Miguel Foundation, Stone Farms is already providing an array of unique produce to the Stone Brewing World Bistro & Gardens (which, by the way, is San Diego County's largest restaurant purchaser of local, small farm organic produce) under biodynamic farming principles. We're planning to expand the farm to include event/educational space and more as time goes on.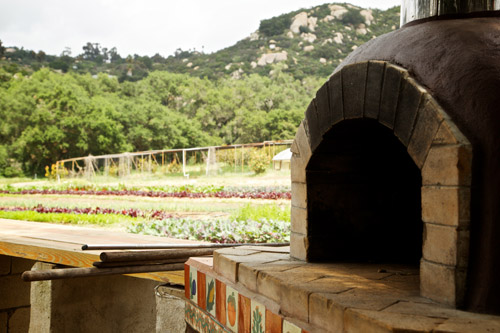 The wood-fired oven at Stone Farms
2) The Stone Company Store—South Park will include (up to) a 14 tap growler & tasting station in the heart of one of San Diego's core neighborhoods. It will also feature over 1,100 square feet of retail space filled with luxurious Stone merchandise (if you, like us, consider fine Stone glassware & wearables to be 'luxurious'). This spot will give San Diegans the ability to refill their growlers with fresh Stone beer at a convenient, eco-friendly location in much closer proximity to downtown than our Escondido brewery.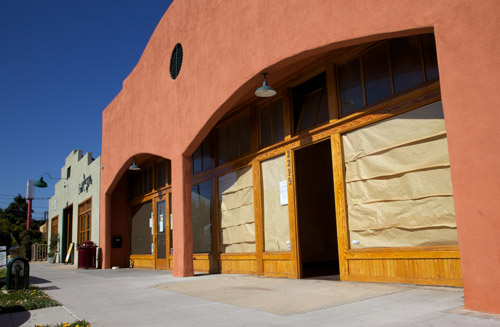 The storefront in South Park
3) Stone Brewing World Bistro & Gardens—Liberty Station will be a 20,000 square foot restaurant & bar with 3/4 acre of gardens and bocce courts. Featuring 40 taps, a 10 barrel brewing system, and a menu featuring a commitment to local organic ingredients, Stone Brewing World Bistro & Gardens—Liberty Station will be a centrally located beer paradise. Expect special beers brewed on-site, along with loads of wonderful events, like Master Pairings dinners, Beer U's, and many more.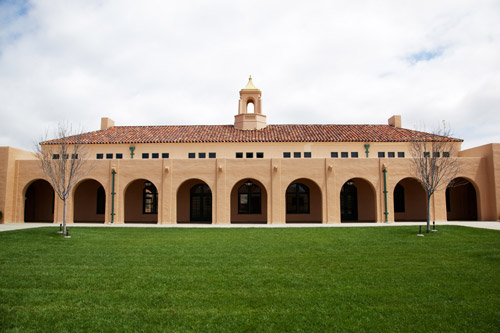 The future Stone Brewing World Bistro & Gardens--Liberty Station
4) We're expanding the brewery in Escondido. In January, we were able to purchase some adjacent lots, which will allow us to double the size of our brewery. We'll use a new 55,000 square foot building for packaging and cellar space, which will allow us to eventually grow to a maximum of approximately 400-500,000 barrels per year (for reference, last year we brewed 115,000 barrels.) And with the other lots…
5) Just across the street from our brewery, we'll be building a 40-50 room specialty hotel! To boot, the facility will be replete with space for large events, a special barrel-aging room (incorporated into the event space), and a catering kitchen. The Stone Brewing Co. / Stone Brewing World Bistro & Gardens is the 3rd largest tourist destination in North County San Diego & fans have been asking us for a place to stay since they starting visiting us. Sometime in 2013, we will be able to direct them to the most beer friendly hotel in the world, a perfect launching pad for a tour of America's best beer city. Yeah, we're pretty excited about this one.
Grand, eh? Yeah, well it comes with a grand price tag too: $26.6 million invested over the next several years. We expect this major investment in San Diego's economy to create approximately 250 permanent jobs and a significant number of construction jobs to build it all.
So what does all this mean for Stone? It means that as we grow, our beer & food will be more accessible to people near and far. It means you'll get to experience Stone in new ways. And hopefully, it means that we'll have the opportunity to introduce even more people to the awesomeness that is the blossoming culture of craft beer.
From our perspective, Stone is not really changing. Just growing. Our commitment to sustainability, creating unique spaces, and brewing the best, most imaginative beer we can, is, if anything, deepening. These projects reflect our obsession with freshness, bold character, our love of innovation, and our unmitigated willingness to embrace ideas that may seem a bit nuts from the outside. Or even very, very nuts.
But that's the way Stone does it, and it's worked pretty damn well so far. We hope you'll stick around to see how it all turns out.
Here's some of the coverage of our big announcements:
SignOnSanDiego, Part 1 & Part 2
More info on our upcoming projects page