Summer is just about here — and with it, so is the highly anticipated release of Stone cans!
If you're like most craft-beer-loving adults, you know how much situations can be vastly improved by an adult beverage. While cans are just as easily enjoyed as bottles at home, cans have the potential to be enjoyed in many more places because of their lighter, faster-to-chill and less-fragile properties.
So, in the rare case you don't already have your own list going of everything you want to do with your extended daylight hours of summer, we came up with a summer top 10. After all, the potential to enjoy fresh Stone beer just exponentially escalated thanks to the newly released, eco-friendly aluminum options for Stone IPA and Stone Go To IPA.
Image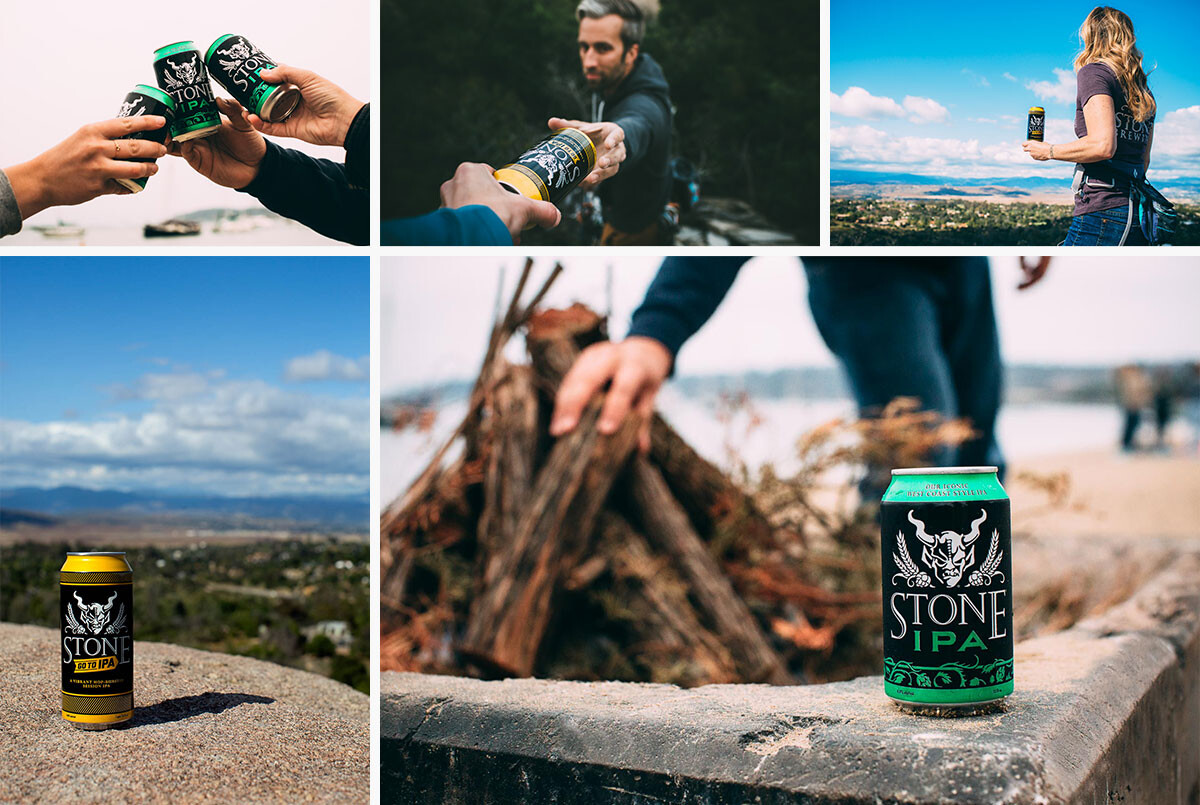 SUMMER TOP TEN: BRING A PACK AND GO TO…
A pool of water or just a pool
A fishing boat (Lady Luck not included) or yacht (if you know the right people)
The middle of nowhere or in the middle of absolutely everything
Anything that requires an oar to paddle — e.g., a kayak, canoe or board (cup holders are a plus…)
Anywhere you want to put a blanket or towel down (we recommend one of these)
Some place where the sky feels bigger than the ground (craft beer pairs well with that sense of insignificance you feel in the face of the magnitude of the universe)
The end of the trail or the top of the mountain
The dead end of somewhere (the desert is pretty dead but camp there and it'll get lively after a craft beer or two) 
Somewhere touristy or, better yet, some place only the locals know about
Your favorite tailgating event or festival
One more for those restricted by remote, craft-beer-barren locations:
     11. In your checked luggage, with no fears of shattered glass and beer-soaked clothing