This event date has passed.
In 1996, Stone Brewing was founded in San Diego County, a short distance from the border. Since then, influence from our southern neighbors has enriched and inspired us on our undying mission to brew bold, flavorful beers. Such inspirations include Stone Xocoveza and our most recent release, Stone Buenaveza Salt & Lime Lager. We want our "Stone Family" to join us on November 1st – 2nd for a celebration to remember those that are no longer with us and raise a toast in their honor – while enjoying excellent craft beer and good times.
Enjoy a pour of Stone Buenaveza Salt & Lime Lager and take home an awesome 20oz glass for a special price! Fans will have the opportunity to upgrade their experince with the addtion of Carlsbad Gourmet Michelada mix.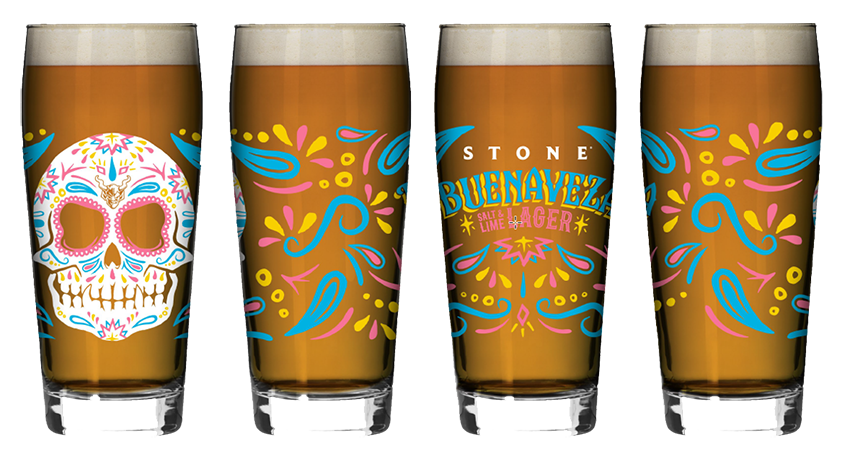 Stone Buenaveza Salt & Lime Lager
Stone Mas Bigote
Stone Xocoveza
Xocoveza Charred (Stone Xocoveza aged in Bourbon Barrels) (Bottles)
Stone Smoked Porter w/Chipotle Peppers
Stone Delicious IPA w/Mango, Pasilla & Ancho Chilies
Stone Go Away Heat
Stone True Love Super Date
Stone Experimental Batch 096: Mojito Ale w/Passion Fruit
Stone Regresión Double IPA
Crime (Bottles)
Punishment (Bottles)