Rusty Burrell / Stone "Mango Maya Milkshake IPA"
Together with the American Homebrewers Association (AHA), we partnered to host a people's choice–style homebrew competition at our AHA Rally in Richmond, VA.  During the Rally, attendees had the opportunity to sample beer from dozens of homebrewers and vote on their favorites. A winner was chosen and was brewed in collaboration with Stone Brewing at our Stone Brewing World Bistro & Gardens - Liberty Station facility with Sr. Manager of Inovation & Brewing Kris Ketcham.  This beer will also be entered into the annual Great American Beer Festival® Pro-Am Competition  later this year. 
Robert "Rusty" Burrell, the winning brewer, will be in the house starting at 6pm. Stop by and raise a pint with him to awesome homebrewers everywhere.
Image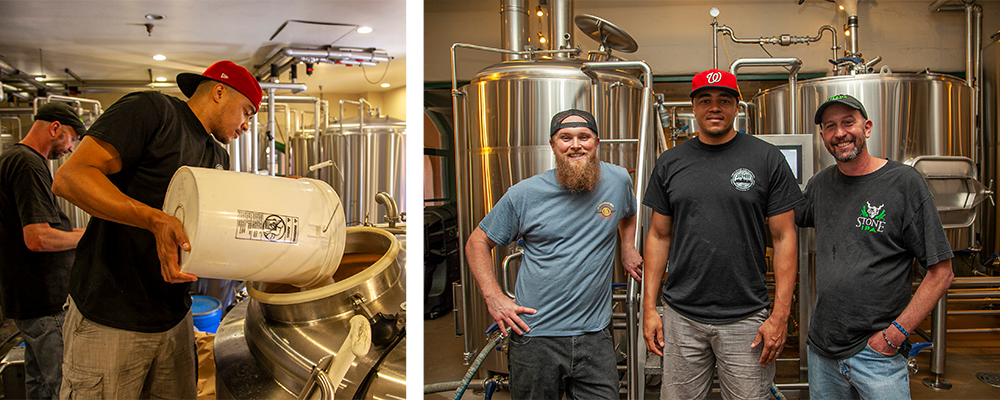 Rusty Burrell / Stone "Mango Maya Milkshake IPA"
Style: Mango Milkshake IPA
ABV: 8.5%
General Notes: Hazy, Hoppy, Tropical, Coconut, Vanilla Finish
Overview: This year's winner Rusty Burrell created a wonderful Mango Milkshake IPA. Full of Hoppy Aromatics mixed with Mango & Coconut. A flavor that still reminds you of an IPA w/a balanced creamy sweetness that reminds you of drinking a milkshake…with hops. This beer will only be available on draft