This event date has passed.
Each of our US locations will get our epic anniversary weekend started with special beers on tap, rare & vintage creations, live music and more at select locations. No tickets necessary, but seating and special release beers are first-come, first-served. Take this opportunity to visit your favorite local Stone spot and raise a glass with us to 23 years of badass beer. We'll also be hosting meet & greets with Stone's co-founders & brewers so you can chat and cheers with our own industry legends.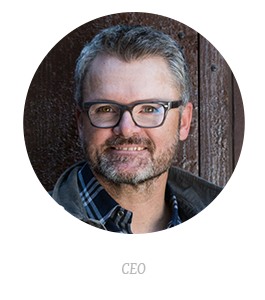 Dominic Engels, CEO
The (hop) head of the boardroom. Dominic keeps this business on the up and up, ensuring we get the beers out to you, and sometimes playing DJ just for the hell of it.
$25 will get you 10 2oz pours of super-rare Stone beers and a receive a commemorative glass (first-come, first-served). 
Ken Schmidt / Maui / Stone Kona Coffee Macadamia Coconut Porter
2006 Double Bastard Ale
2005 Stone Old Guardian Barley Wine
Stone 08.08.08 Vertical Epic Ale
2009 Double Bastard Ale
2014 Stone Imperial Russian Stout
2015 Double Bastard in the Rye
2016 Southern Charred
Stone 05.05.05 Vertical Epic Ale
2018 Mikhail (Stone Totalitarian Imperial Russian Stout w/Espresso aged in Bourbon Barrels)
Core
Stone Delicious IPA
Stone Scorpion Bowl IPA
Stone Tropic of Thunder Lager
Stone Tangerine Express IPA
Special Releases
Stone 23rd Anniversary Uncanny Anni Double IPA
Stone Notorious P.O.G. Berliner Weisse
Drew Curtis / Wil Wheaton / Greg Koch Stone Farking Wheaton w00tstout (2019)
Special Creations
Stone ///Fear.Movie.Lions Double IPA w/ Passion Fruit, Orange, & Guava
Stone Delicious IPA w/ Pineapple, Ancho, & Serrano Chilies
Stone Older Knightmare (Brewed at Liberty Station)
Stone Unnecessary Sweetness (Brewed at Liberty Station)
Stone Viking Space Probe (Brewed in Napa)
Pink Boots Society / Stone Pomma Said Knock You Out
Stone Experimental Batch 066: Warm Blooded Session IPA
Stone Experimental Batch 059: Sauvignon Blanc Brut IPA
Archive & Barrel-Aged Releases
2013 Double Bastard Ale
2009 Stone Old Guardian Barley Wine
Stone Mikhail (2018)
Stone Wazzle Barrel-Aged Sour
Stone Mission Warehouse Sour – Strawberry & Sour Cherry
Draft list subject to change.