THIS EVENT DATE HAS PASSED
Stone's Trip Down Lupulin Lane
February 29, 2020
---
1:00PM - 5:00PM
Tickets - $39
Picnic-Style Lunch - $18
Every day at Stone Brewing is a day to celebrate our favorite glorious green buds, but it's only once every four years that we get an EXTRA day. We're taking advantage of this rare opportunity to throw an all-IPA beer festival for the first time ever! Join us in the gardens and sample the many variations of our favorite style, from Stone and our friends in the industry as well.  
But that's not all – you think we'd be satisfied just tapping a few excellent IPAs in our garden? Psh, that's every day. You'll also be able to meet our brewers, get your hands sticky at a hop rubbing station, and try exclusive special creations and uber-fresh Stone beers – including Stone IPA kegged minutes before the festival. Plus live music – the whole shebang. 
YOUR $39 TICKET INCLUDES: 
15 3oz tasters 
50+ beers from 20+ breweries to sample from 
Commemorative glass to take home 
Opportunities to meet our brewers 
Hop education 
Live music from Don't Push 
PLUS: Add on a picnic style lunch from our kitchen for $18 
Designated drivers do not need a ticket to attend the festival. Ticket purchasers may add on lunch for any designated drivers in your party. 
It's good stuff. Simply put, it's the sticky, resiny stuff in hops that's responsible for the complex fruity, herbal flavors and aromas in beer. We love it so much that we really did name a street after it. 
Image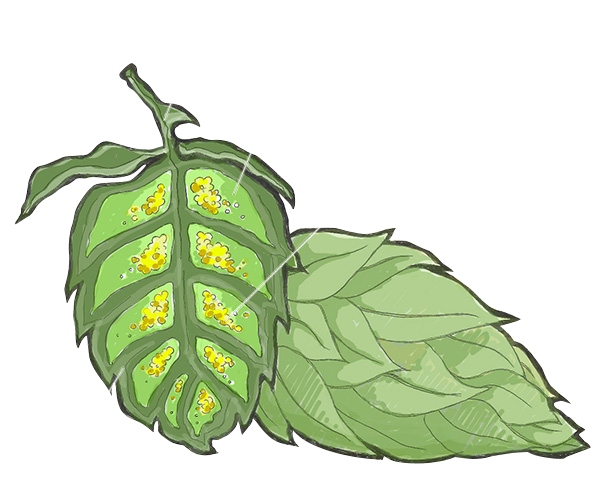 STONE BREWING
Stone ///Fear.Movie.Lions Double IPA
Stone Cali-Belgique IPA aged in Red Wine Barrels
Stone Delicious IPA
Stone Diehard Fan IPA
Stone Ellipsis Chief
Stone Everyone's a Winner IPA Volume 2
Stone Hop Engineer w/Southern Tropic Hops
Stone Hop Engineer w/Sublime Hops
Stone IPA (kegged same day!)
Stone IPA w/Espresso (Special Randall Creation)
Stone IPA Double Dry-Hopped w/Motueka & Citra
Stone Jovian Orbit Double IPA
Stone Liquid Compass IPA
Stone Luck Be A Hazy Tonight
Stone Neverending Haze IPA
Stone Peak Conditions Hazy Double IPA (sneak preview!)
Stone Ruination 2.0 Sans Filtre Double IPA
Stone Scorpion Bowl IPA
Stone Tangerine Express Hazy IPA
Stone The Lupulin Loop w/Bru 1
Stone The Lupulin Loop w/HBC 692
Stone Tremolo Effect
Stone Viking Space Probe Double IPA
Stone Wicket Keeper IPA
Modern Times / Stone Gargoyles & Wizards
Modern Times / Stone Wizards & Gargoyles
GUEST BREWERIES
21st Amendment 1966 Coffee IPA
Alesmith Brewing Company Logical Choice
Avery Brewing Company Pacer IPA
Beachwood Brewing Voss Hog
Boulevard Brewing Co. Phantom Haze
Burgeon Beer Company Capturing Essence
Eel River Brewing Hazy By Nature
Fremont Brewing Head Full of Dynomite
Fremont Brewing Space Danger!
Kern River Brewing Company Hop Nookie
MadeWest Brewing Short Lived IPA
Maui Brewing Company S-Turns
Mikkeller Brewing San Diego Haze Cadet
Modern Times Beer Proxima
Mother Earth Brewing Company Project X - Mystic Alchemy
North Park Beer Co. Strata Bombs
Oskar Blues One-y IPA
Pizza Port Brewing Company Sidewalk Surfing
Pure Project Clouds of Delusion
Rip Current Brewing Caught in a Rip Triple IPA
Russian River Brewing Company Pliny the Elder
Seismic Brewing Shatter Cone IPA
South Park Brewing For Duty & Humanity
Tarantula Hill Brewing Batch 002
The Hop Concept IPA
Thorn Brewing Pine Hollows
Three Weavers Brewing Company Cloud City
Wild Barrel Brewing Co. Mo' Hazy
and more… 
Choose from the following options and we'll have it ready for you when you arrive. All lunches come with homemade garlic pepper chips, gourmet cheese wedge, fruit and a cookie. 
 
Curry Chicken Salad Wrap 
Curried chicken salad with cashews, raisins and chutney wrapped in a spinach tortilla 
 
Vegetarian Pesto Wrap 
Marinated grilled vegetables, spinach, hummus, tomatoes, and pesto wrapped in a flour tortilla 
 
Southwestern Wrap 
Ham, baby gem lettuce, tomatoes, red onions, jalapeño crema, red peppers, cotija cheese wrapped in a flour tortilla 
Don't Push - (A Tribute to Sublime) formed in Anaheim, CA in March of 2019, but Brodii (guitar / vocals) Kenny (drums) and Dan (bass / vocals) have been playing in bands together since 1999. Together they've had a few different projects but the one thing that has always remained the same was they'd always play Sublime songs as part of their setlist. 
The goal for the Don't Push is to be an authentic Sublime experience with the sound, the look, and the attitude so that true fans of Sublime and Bradley Nowell who may or may not have had the chance to see them live can come out to a show and hear some of their amazing songs and the songs they performed, played the way Sublime played them.